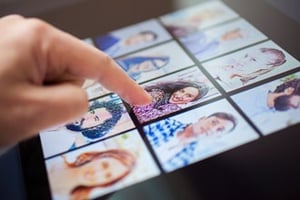 Hiring mistakes are more than just an inconvenience. When positions are filled with the wrong people, your company loses time, energy, and money.
Getting hiring right the first time is essential.
Liberty Staffing Services is a staffing agency with multiple networked branches across Ontario. We provide flexible staffing solutions to businesses, including: temporary, temporary to permanent, and permanent employees.
Here are seven key hiring mistakes to avoid. Read on.
1. Conducting Too Narrow of a Search
While hiring can be a time-intensive process, the larger and more diverse your candidate pool, the better your chance is of finding the right employee. When you only have a few different options, you're more likely to settle for someone who isn't quite right for the role. Your candidate pool shouldn't just be filled with people who fit into a narrow preconception of the role, either.Candidates who challenge your company to diversify can be an invaluable asset.
2. Not Pre-Screening Candidates
Pre-screening is a simple process that can save you a lot of time and money. Before setting up an official interview, you should conduct a short phone conversation with the applicant you're interested in.
After ten minutes on the phone, you should get a feel for whether the person is a candidate worth bringing in for an interview. Whereas a candidate may do intense preparations for an interview, they're more likely to have their guard down in a pre-screening session.
3. Not Preparing for the Interview
The candidate is not the only one who should be doing preparation for an interview; the person who is doing the interviewing should also be completely prepared. Interviewing someone is not something you can do on the fly. It's something that requires pre-planned questions and an in-depth understanding of the answers that need to be received.
The interview is an important step in determining if the candidate is qualified; if you're not prepared, you can end up with someone who isn't the right fit.
4. Having Unclear Hiring Policies
Good preparation for hiring should extend beyond just the interview, however. Anyone involved in the hiring process needs to have a clear idea of what the policies and procedures surrounding hiring consist of.
In order to maintain consistency throughout the hiring process, explicit guidelines for what is expected from both recruiters and candidates should be drawn up. A clear hiring policy is one of the best deterrents against making costly hiring mistakes.
5. Evaluating Solely on Personality
Finding that you get along well with a candidate is a great thing, but it often clouds your judgement when it comes to suitability for the position in other areas. In order to avoid hiring unproductive employees and making hiring mistakes, it's vital that candidates are evaluated for more than just their personalities. This means putting aside likeability to consider factors like relevant experience, transferrable skills, and ideas for the future.
6. Relying on Interviews Alone
The interview gets a lot of attention when it comes to hiring, but if you're relying solely on the interview to tell you if you've got the right candidate, you're much more vulnerable to hiring mistakes.
Candidates prep for interviews; they give you the answers that they know you want to hear. Skills testing and other methods of putting their experience to the challenge can be a great way of getting beyond the talking points to the heart of the matter—could they do the job?
7. Not Emphasizing Work Culture
We tend to think of the hiring process as a straightforward evaluation of skills and experience, while overlooking the importance of work culture in determining if a candidate will succeed. Studies show that an inability to adapt to the work culture is the biggest reason for turnover, which can be very costly.
If someone who is looking for a job with flexibility finds himself in a traditional nine-to-five job, there's going to be a problem, and that needs to be discerned before the person is hired. You're hiring to solve your company's staffing problems, not create more of them. Emphasizing work culture is critical to this point.