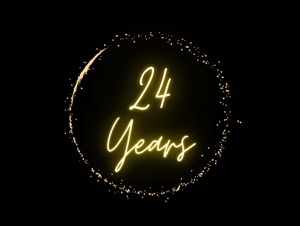 Liberty Staffing Services is an award-winning, independent staffing agency with multiple branch locations across Ontario. We provide flexible staffing solutions to businesses, and offer employment to local job seekers.
First established in May 1999, we're celebrating 24 years in business!
Thank you to our clients, associates, and internal staff members for your support over the years. We couldn't have done it without you!
Here's more information about us.
Providing Exceptional Flexible Staffing Solutions
Liberty Staffing offers flexible staffing solutions to businesses. Whether you're looking for temporary, temporary to permanent, or permanent staff for your business, we can help. We have thousands of qualified candidates in our database who are ready to work with you.
Hiring in-house can be time consuming. You have to sift through hundreds of resumes, schedule and conduct interviews, hire and onboard new employees. If you have more than one position to fill, the recruitment process is even lengthier.
Let us take care of the recruitment process for you! With 24 years of experience in the staffing industry, we will work with your requirements to find the perfect candidates for your open positions. Partner with Liberty Staffing Services today!
Helping Local Job Seekers Find Employment
Looking for work? Our agency offers general labour, warehouse, and office roles in temporary, temporary to permanent, and permanent opportunities. Whether you're looking for a temporary job to earn some extra money, or you're looking for a permanent career, we can help! Liberty Staffing is a free service for job seekers.
At Liberty Staffing, we take pride in the fact that we treat our employees with respect. You are not just a number with us. When you come in to apply with us, we take the time to get to know you so that we can match you with your ideal position. Our main goal is to ensure that we find you suitable employment, and that you're happy at your work assignment.
If you're ready to apply with us, you can start our online application, then contact your nearest Liberty Staffing branch location for an interview. You're welcome to come into one of our offices for an in-person interview, or you can complete an interview over the phone.
Contact Us Today!
Whether you're looking for qualified staff members, or you're looking for work, Liberty Staffing can help. Contact us today to get started!
Thank you for your continued support of our business. Here's to many more years of success!
Liberty Staffing Services connects great people with great jobs.