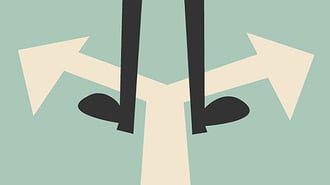 Finding top talent is more important than ever in the competitive world of business. Regardless of which industry you're in, the size of your company, or what you sell, one thing's for sure: you've got competitors. And when it comes to finding the best employees, you have to beat out those competitors. With the help of a staffing agency, you can recruit and hire the right candidates, which will help your business grow.
But before you go off in search of an agency, there are some things you need to do. Choosing a staffing agency isn't as easy as it seems. There are many agencies on the market—some are good, some mediocre, and some bad. Many have their benefits, but that doesn't mean they're right for you. So before you sign a contract, here are three things you should do. They'll make choosing a staffing agency easier.
Understand Your Needs
No two companies are alike—even in the same industry, selling the same products, with the same business model. Your company is going to have unique hiring needs. You'll need to take an in-depth look at your company—your culture and your business goals. These will help you understand the type of employees you're looking to hire, and in turn, the staffing agency you should choose.
Do you know what your hiring needs are? Perhaps you're looking to hire for only one specific position that has a high turnover. Are you looking to primarily hire for lower level or higher level positions? Are you looking to hire permanent, temp, or temp-to-hire workers? Maybe it's especially difficult to find quality workers with specialized skills in your industry. In order to know if a staffing agency can meet your hiring needs, you need to know what they are to begin with.
Shop Around
Choosing a staffing agency simply because it was the first one to come up on your online search is a bad idea. Though there are a lot of good agencies out there, you must pick one that is based on the hiring needs that you've identified in the previous step. And this is going to take some time. Before you make a decision, shop around. Look at various agency websites, read reviews, ask for professional recommendations from others in the industry, and then make a list of the top three agencies that seem to fit the bill. Once you've made your list, you can move on to step three.
Ask the Right Questions
Now, it's time to start contacting those agencies on your list. Book some meetings to get to know how the agencies work and how they can help you meet your business goals. During your consultations, ask the right questions. Ask about the agencies' experience recruiting in your particular industry and ask what other big clients they currently work with. Ask about their satisfaction score with previous clients. Ask about turnover rate. Ask about rates and contract terms. Ask about your company's expectations during the partnership.
When you ask these important, relevant questions, you can get a better understanding of the agencies' experience, skills, and expertise to see if they match your hiring needs. Choosing a staffing agency shouldn't be done quickly. It requires planning and research. If you choose the wrong one, you'll set yourself up on a path of failure—which is the last thing you want. The agency you choose should be making your life easier, not adding more hurdles and issues. When you choose the right agency, you can benefit from its hiring expertise and experience.