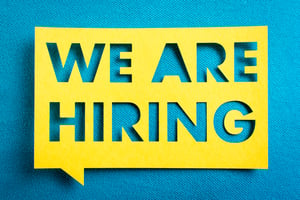 Are you looking for full time work in Ontario? Liberty Staffing is an independent staffing agency with multiple locations. We provide general labour, warehouse, and office jobs in temporary, temporary to permanent, and permanent job opportunities.
We are having a Hiring Event on Wednesday October 2! Join us from 9 am to 3 pm. This is a free, branch-wide event.
This is a busy time of year for us, and we have lots of positions currently available. Not only could you gain a great job on the spot, but you could also win a $50 gift card for attending our event!
Here are our Hiring Event details:
When:
Wednesday October 2, 2019
9 am - 3 pm
Where:
All Liberty Staffing branch locations.
What to Bring:
- Photo ID
- Proof of your SIN
- An updated resume
Contact your nearest Liberty Staffing branch location for more information. We hope to see you there!
Are you already registered with us? Great! Refer a friend or family member to our staffing agency, and you could gain $100 for your referral.