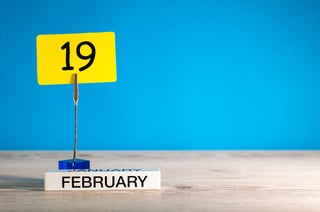 There are nine public holidays in Ontario. One of them is Family Day. This year, Family Day is scheduled on Monday, February 19.
Family Day was first established in 2007, to provide hard working people in Ontario with a holiday between New Year's Day and Easter. The purpose is to spend quality time with your loved ones.
Are you an employee of Liberty Staffing? If you are currently working on assignment, you may be wondering if you will be required to work on Family Day, and if you will be paid for the holiday. Here's what you need to know.
Am I Required to Work on Family Day?
Most employees are entitled to take the day off and be paid public holiday pay. This may vary, depending on if you signed and agreed to work on public holidays.
If you are unsure if you are required to work on Family Day, please contact Liberty Staffing prior to the public holiday. We would be happy to help you.
Will I be Paid for the Public Holiday?
If you are currently working at a client of ours, yes, you will receive public holiday pay.
What's Open on Family Day?
Public services, such as hospitals, public transportation, and some restaurants will be open on Family Day. Most businesses will be closed on the public holiday.
Please be advised that Liberty Staffing will be closed on Monday, February 19 in recognition of Family Day. If you require assistance during this time, please call us and leave a detailed voicemail message. We will reopen for business on Tuesday, February 20 at 8AM.
Have a fantastic long weekend with your family!