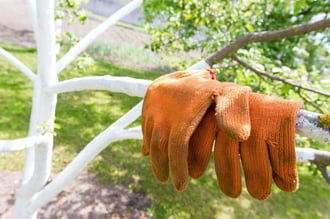 The skies are blue, the birds are chirping, and the sun is shining—it's almost summer. As you wrap up your school year, put away the textbooks, and forget about stressful exams, you start to think about getting a summer job to make some extra cash for summer activities or to pay off your school loans. The summer is a great time to make some much-needed cash—you're no longer busy with recitals, sports teams, or homework, so you finally have the time to work.
Getting a job isn't easy these days, even a summer job, especially if you're a student or recent grad without much experience in the workforce. You're competing against thousands of other students who have recently graduated or are also on summer break. As the pressure rises to locate employment before half of the summer flies by in the blink of an eye, you might realize that you need help with your job search.
If you're not one of the lucky few who have the connections to get summer employment, don't worry. A staffing firm can help. Here's how.
The Staffing Firm Will Do the Legwork
The last thing you want to do after school is done is to be stuck indoors, sitting at your computer looking for a summer job. Luckily, you don't have to. You can go hang out with your friends, play sports, and enjoy the sun and fresh air while your staffing firm does all the legwork. Your recruiter will check out available jobs in your area, match them against your skills and experience, and contact hiring managers for you. Your recruiter will get you the interview—all you'll have to do is show up prepared.
Access to Hidden Jobs
You know what they say, only 20% of jobs are advertised, and those are the jobs that 80% of job seekers apply to. It can be tough to stand apart from the crowd when your application is one of hundreds. It can even be difficult to find a job that you're interested in when so few jobs are advertised where you can see them and apply.
Why not gain access to that other 80% of the open jobs out there to maximize your chances? When you work with a staffing firm, you'll benefit from being able to access this hidden job market. Many employers will work exclusively with agencies to find summer employees to help with the completion of summer projects, the holidays, or the increased demand. They won't advertise the jobs anywhere else, so if you want to get your foot in the door, working with a staffing firm is the way to go.
Get a Summer Job Quickly
The faster you get a job, the more money you can bank in the short months you have to work before school starts again. You don't want weeks to pass by while you're not working for a pay cheque. Recruiters work day in and day out placing workers with open positions, so you'll be able to get a job faster than you could on your own.
Finding the Best Job for You
If you don't have much experience working, then you might not really know what you'd be good at and what you'd like to do to earn your pay cheque. Don't worry! Your recruiter will be able to expertly match you to the open positions that match your unique interests, experience, and skills. Your recruiter wants to make sure that both you and your new employer are happy with the arrangement, so you'll only be placed in a job that you'll succeed in and love.
What are you waiting for? Sign up with a staffing agency today.