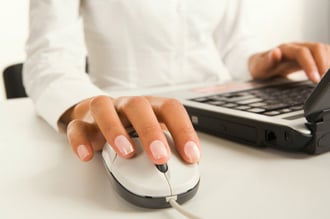 So you're thinking about applying to a temp staffing agency to get some extra cash in your pocket, some new skills, or some industry experience. Your first step to finding a wide array of temp jobs is to apply to a temp staffing agency. The process will differ depending on the agency you work with, but below you'll find a basic guide to applying to a temp staffing agency so you know what you'll be getting yourself into.
Find the Right Agency for You
There are thousands of agencies you can choose from. The trick is to find one that is right for your employment needs. Unless you're willing to travel, your best bet is to work with one that can find you employment locally. Depending on your skills, experience, education, and employment goals, you can also work with agencies that deal with a wide variety of different industries and niches. Find an agency that works within the industry you're looking to get into.
Where to Register
Most temp staffing agencies will have you apply on their website. If you're looking at a specific role that was advertised on a job board that you're interested in, you'll likely be redirected to the agency's website to apply for it. Some agencies will have you apply for the current open position on the job board that you found the posting on.
Or, if you found a temp staffing agency that works within your niche, you can apply on its website even when there are no open positions currently available. The agency will keep your application on file for when new jobs open up that fit your employment history.
After You've Applied
It can be frustrating to apply to a job and never hear back—or have to wait weeks for a reply. Most reputable staffing firms will make sure to call you within a couple days to follow up on your application and start the pre-screening process. Most agencies will have you come in for an interview, fill out additional paperwork, ask you more employment questions to see how well of a fit you'll be for future projects, and perhaps even have you take additional tests, like a typing test or personality questionnaire.
In order for an agency to ensure that the best worker is found for a specific project, this screening process is required. It not only keeps the client happy with the candidate that's chosen but also ensures that you, as the candidate, aren't put into a position that you can't handle.
Once Jobs Are Available
The firm will keep your resume on file for a while—most will keep it for six months to a year. Once clients contact the agency with open positions that they believe fit your profile, you'll get a call or email asking you if you're interested. If you are, you'll probably go through a second interview with the client. If you're accepted, you'll start work. At this point, the agency will keep in contact with you from the first day on the job to the last day to address any concerns and to make sure you're comfortable where you've been placed.
A Great Avenue
Working with a temp staffing agency is a great avenue for job seekers. An agency can get you into positions that you wouldn't be able to get into on your own. Staffing agencies have access to hidden job markets and to clients who don't advertise openly to the general public. If you're looking for temporary work, engaging a staffing firm can be the best move you make.