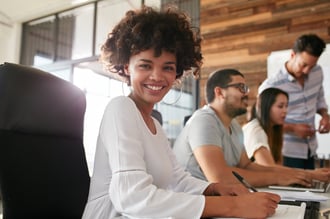 When it comes to landing the job of your dreams, you're going to be faced with tough competition. It'll be an uphill battle to get noticed and get your foot in the door, especially when you're trying to do so on your own. Your job search might take longer than expected, and in the meantime, you're struggling to pay bills and stay afloat.
For many job seekers, signing up with a temporary staffing agency is the best route to take. Here's how it can help get your foot in the door so you can achieve your career goals.
Free Help and Advice
If you've been job searching for a while and aren't having any luck, you could probably benefit from some expert help and career advice. When you join a temporary staffing agency, you'll learn how to improve your resume, how to improve your job search, how to nail an interview, how to negotiate salaries, and much more. This is advice that you'll be able to use for the rest of your life.
Testing out Career Options
Whether you're fresh out of college and trying to acquire your first job or you're looking to change fields, taking on a temp job is a great way to test out career options. You'll be able to test the waters at many different companies and in different industries to see which jobs in which fields suit your professional preferences.
Making Connections
When you're working many short-term assignments with a temporary staffing agency, you're inevitably going to meet many new people. You'll be able to make connections and network with others in your industry of choice. And as you know, when it comes to job searching, it's all about who you know. These new connections could be your ticket to your new permanent dream job.
Gaining Experience and Skills
When you're trying to get your foot in the door at a company or within a certain industry, your resume could be holding you back. You might not have the required amount of experience or the unique skills needed to be noticed by hiring managers.
When working short-term temporary assignments, you'll be able to accumulate all of the skills and experience you need so you can build an awesome resume that will surely get you noticed.
Temping Where You Want to Be
If you've zeroed in on the companies that you really want to work for but you never see any job openings and your inquiring emails are being ignored, then a temporary staffing agency may be just what you need. Let your recruiter know which companies you want to work for, and make a game plan to get in the door.
Temp agencies often have exclusive relationships with companies and all job openings go through the agency—so you won't see them online, unless they are posted by the agency. A recruiter will be able to get your resume to the right person, so you can secure a temp job, and if you perform well, perhaps move forward in the company.
More and more companies are now reaping the benefits of the temp-to-perm hiring model. They're specifically hiring temporary employees in order to test out their skills and their fit within the company culture, with the plan to hire them on permanently if they fit the bill. Your temp job could turn into a promising career.
Moving Forward in Your Career
Though many job seekers think that being a temp will take them down a road to nowhere, the opposite is in fact true. Working with a temporary staffing agency can help you test out career options, make connections, gain much-needed skills and experience, and even potentially get you temping at a job that will turn into your dream career. With temp work, you'll no doubt move forward. Don't be shy—join a temporary staffing agency and start reaping the benefits.