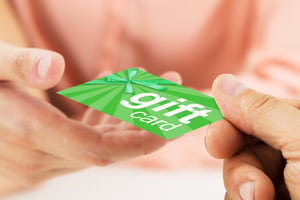 Liberty Staffing's Guelph, Ontario branch is holding a Google review contest for the month of July! If you are an assignment employee of Liberty Staffing in Guelph, give us a review on Google in July, and you will be automatically entered into the contest.
Liberty Staffing first opened in Guelph in 2001. We offer general labour, warehouse, industrial, and office positions throughout Ontario. We truly care about our employees, and our goal is to find the best suitable position for you.
We want to give back to our hardworking employees, as well as hear your feedback about our services. If you have found work through us, and have helped with your job search, please give us a review on Google for your chance to win a gift card!
Contest Dates:
Tuesday July 3 - Tuesday July 31, 2018
How to Enter:
1. You must be a registered employee of Liberty Staffing Services in Guelph.
2. Any Liberty Staffing employee in Guelph who completes a Google review for our company, will have their name placed into a draw.
3. Contestants must have a Google account. Valid entries will require your full legal name on your account when you write your review. This way we can successfully put your name into the draw.
4. One Google review per person. Any additional reviews by the same person will not count towards the draw.
5. Click here to write your Google review.
Prize:
One winner will win a $50 gift card, of Liberty Staffing's choice. The winner will be randomly selected at the beginning of August. The winner will be contacted by a representative from Liberty Staffing Services in Guelph.
We wish you the best of luck! If you have any questions, please contact us at (519) 823-9697.
Terms and Conditions Apply:
Contestants must be a fully registered assignment employee of Liberty Staffing Services in Guelph, Ontario. This promotion is only offered at Liberty Staffing in Guelph and excludes all other Liberty Staffing locations. Only reviews posted on Google, between July 3 and July 31, 2018 will count towards this contest. One (1) winner will be awarded one (1) gift card valued at $50.00. The winner must comply to take a photo for Liberty Staffing's advertising and marketing purposes. Any discrepancy with taking a photo will result in Liberty Staffing terminating the winner from the contest, and drawing another employee as the winner.