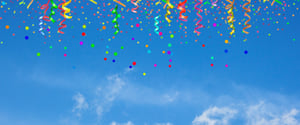 Twenty years is a milestone achievement! Liberty Staffing Services, with ten branch locations across Ontario, is commemorating this milestone. We're hoping you'll celebrate with us!
The History of Liberty Staffing Services
Liberty Staffing Services was founded just before the turn of the millennium. In 1999, our new start up began with just one modest office in Cambridge.
In 2000, we opened our second office in Kitchener. 2001 was a busy year, seeing the London, Guelph, and Woodstock branches open. The Arthur office of today, previously known as S.O.S. Staffing Solutions, was purchased in 2002. Our Stratford branch opened in 2003. In 2010, Liberty Staffing acquired Sterling Employment, expanding our services to Brampton. 2015 marked the opening of our Mississauga branch location. And most recently, our St. Catharines branch opened in 2017.
Liberty Staffing Services Today
Our staffing agency has grown to 10 offices serving clients all across Ontario. Whether you're in Arthur, Brampton, Cambridge, Guelph, Kitchener, London, Mississauga, St. Catharines, or Stratford, there's a Liberty Staffing office near you!
One of the reasons behind this exponential growth over the last 20 years has to be Liberty Staffing's commitment to great customer service. Employers across Ontario know they can rely on our team to provide them with the expertise, and flexible workforce solutions they need.
Job seekers also know they can depend on our services. That's probably why they consistently rank our agency as the best. Whether it's the Reader's Choice Awards, feedback in our offices, or reviews given online, our employees are happy with our services. Liberty Staffing Services connects great people with great jobs!
How We Do It
What makes Liberty Staffing Services different from the other staffing agencies out there?
Our commitment to great customer service, and quality solutions, are two of the key factors.
Liberty Staffing Services is a member of People 2.0, formerly The Staffing Edge, and we use Stafftrak, the company's proprietary recruiting software.
This software gives our team an edge in delivering superior workforce solutions. With this technological solution in play, creating a custom solution for any employer's workforce is a breeze. Whether you need to hire one permanent worker, or 40 temporary workers, we can make it happen.
The Next Twenty Years
From this brief history, it's easy to see why Liberty Staffing has successfully grown in the last 20 years. With a commitment to delivering the best, choosing Liberty Staffing for your workforce solutions in Southern Ontario just makes sense.
As the world of work has changed, Liberty Staffing has been right there, changing along with it.
As the gig economy gets into full swing and employers demand new solutions to workforce challenges, you can bet we will be at the forefront, meeting those demands. No matter what the world of work evolves into, we will be ready to help you meet the challenge.
Contact Liberty Staffing Services Today
If you haven't already started working with Liberty Staffing, it's time to reach out and see what a difference the right staffing firm can make. Whether you're looking to fill a position, or you're seeking a job, our hiring experts can help.
Contact any of our 10 offices across Ontario today. Whether it's a 2 year relationship, or one that lasts for the next 20, you know you can rely on Liberty Staffing Services. We would love to connect with you!