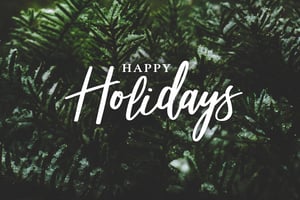 To all of our employees and clients, we would like to wish you and your family a safe and happy holiday season.
Thank you to our employees for working for us this past year! Your dedication and loyalty is greatly appreciated. Without you, we wouldn't be where we are today. We would also like to extend a heartfelt thank you to all of our clients for partnering with us. Your business is important to us and greatly appreciated.
Please be advised that all Liberty Staffing branches are closed today for Christmas.
Our Holiday Hours Are:
Tuesday, December 25 - Closed
Wednesday, December 26 - Closed
Monday, December 31 - 8am to 2pm
Our normal hours of operation are Monday to Friday from 8am to 5pm. A normal schedule will resume following these dates.
If you need assistance during our holiday hours, please contact a Liberty Staffing Services branch location nearest you. Leave us a detailed voicemail message, and we will get back to you as soon as we can.
Happy holidays!