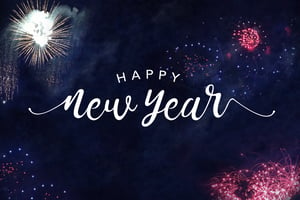 At Liberty Staffing Services, we help job seekers gain employment, and we offer flexible staffing solutions to businesses in Ontario. Our goal is to make both our employees and clients happy.
We connect great people with great jobs!
We would like to wish a heartfelt Happy New Year to all of our employees and clients! Be safe and have fun.
Please be advised that all Liberty Staffing Services branches are closed today. If you need assistance during this time, please leave us a detailed voicemail message at a branch location nearest you, and we will get back to you at our earliest convenience. We will reopen for business on Wednesday January 2, 2019 at 8am.
If one of your New Year's resolutions is to find a new job, come in and apply with us during our hours of operation. We offer general labour, warehouse, industrial, and office positions in temporary, temporary to permanent, and permanent opportunities. In the meantime, feel free to check out Liberty Staffing's job board today and apply to our current openings.
Or, if you're in need of staffing solutions, get in touch with us to help fill your open positions. Outsourcing temporary staffing and permanent hiring will relieve you of the expense, time, and liability involved with internally managing recruitment functions.
Happy New Year! Wishing you professional success in 2019.