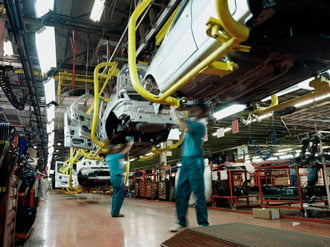 When you're in the market to fill short-term contracts, finding the right people is imperative. Your permanent employees, and the projects they are working on, depend on temporary workers who can step in and do a great job.
If you're gearing up to hire temporary staff, there are proven and practical ways to ensure that you find the best temporary workers.
Know What You're Looking For
When you're met with a short-term need, whether it be filling a set contract or aiding in a time-sensitive project, finding great temporary workers is about much more than someone who is able to work within that timeframe. It's also about the person who will be filling that role and what positive contributions the worker can make to your company.
Because the worker will only be there for a short period of time, you should have a very clear idea of what skills the worker should have and what the temp needs to accomplish within the timeframe given. Vague notions of what you're looking for in a temporary worker can land you with workers who don't provide the high-quality work you're looking for.
Be Clear in the Description
Things don't just need to be clear to you—they need to be clear to the candidates who have put forward their names for consideration as well. The best temporary workers will be able to tell you up front whether they believe they can accomplish certain jobs within the timeframe provided.
But they need to know what the job is and what timeframe they'll have. Without this information, you may find yourself with temporary workers who are not up to the specific task they've been assigned. Specificity is key when writing temp work descriptions.
Pay Attention to Skills & Experience
When you're hiring permanent employees, you have room to provide them with additional onboarding and training to ensure they're able to transition into their new roles with ease. If you're in need of temporary workers to solve your staffing problems, however, you're usually not afforded this luxury.
Working with temporary workers is all about the need for individuals with specialized skills who can provide immediate assistance on a task with little to no serious training. That means that in order to find the best temporary workers, you need to be sure that they have the skills and experience needed to be productive on your team. With temporary workers, the need to be rigorous in skills and experience requirements is much more pressing than it is for permanent candidates.
Work with a Staffing Firm
When you begin your search for the best temporary workers, you'll likely start to feel overwhelmed by the process of going through candidates while also assessing their suitability. Staffing firms that specialize in temporary contracts are one of the best solutions available for companies that are looking to hire temporary workers.
Working with a staffing firm has many advantages. Staffing firms actively seek out the best candidates, pre-screening everyone who registers with them. That means that when you work with a staffing firm, you're actually gaining access to the very best temporary workers available in the job market.
Consider Cultural Fit
Even if a temporary worker will not be staying with your company for an extensive period of time, cultural fit is still an important factor in the worker's suitability for the position. When you're taking on temps, you want things to go as smoothly and as efficiently as possible.
The best temporary workers are the ones who can jump in to the position immediately and ensure that the project is done in a time-sensitive manner. High turnover among temporary workers will just slow down the process and add to the amount of administrative work you'll have to do—the exact opposite of what you need.