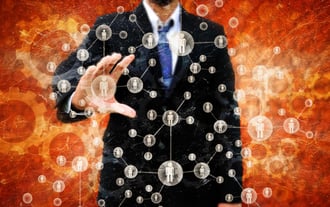 Think staffing firms only find candidates for low-level positions like administration? Think again. You shouldn't believe all the myths you hear about staffing.
The staffing industry has been evolving for decades. Now, staffing agencies fill virtually all types of high-level and specialized positions, too.
A niche staffing firm, in particular, can help you find the specialized workers that you need. A niche staffing firm will focus on only one type of industry or one type of role. For example, one niche firm might fill all types of positions in banking, while others will only fill CFO positions. By specializing in specific areas, niche staffing agencies offer a lot of advantages to companies looking to hire in these fields, like the ones below.
Market Knowledge
Wouldn't you like to know who the top candidates are in your area for the position you're hiring for? Wouldn't you want to know what pay scale and perks to offer in order to get the best new hire? Wouldn't you want to know how difficult or easy it'll be to find top candidates in the current job market?
Your niche staffing firm will have all of this information that you seek, plus so much more. Its recruiters work in the field day in and day out. They're in deep, so they know what your competition is doing, what candidates are looking for in terms of compensation, where to find the best new hires for the roles you're looking for, and the level of difficulty you'll have to fill your open positions.
With this market knowledge, you can make informed decisions, target the best candidates, and find the best new hires.
Large Candidate Pool
If you're looking for a specialized writer, for example, and seek out the services of a generalized staffing firm, its recruiters may only have one or two candidates on hand who match the description of the worker you're looking for. But when you engage a niche staffing firm that specializes in finding writers or candidates for creative roles, you'll have access to a much larger candidate pool. You'll be able to choose from a long list of potential candidates who match the skills, experience, and education that you're looking for.
When you need unique and specialized skills not easily found in the market, it's best to partner with a niche staffing firm for your hiring needs. This way, you'll be sure to get the new workers that you need, so you won't have to settle.
Faster Hiring
When you need workers with particular skills, hiring can go quite slowly. You might have to post an ad several times before someone that matches the qualifications you need applies. You could be searching for the right person for several months. Even if you use a generalized staffing agency, you might still be waiting too long—its recruiters might not have the right workers that you need, and will have to start the hiring process from scratch. And during this time, work will be left undone and productivity will suffer. You simply can't afford to wait.
A niche staffing firm, with its huge candidate pool, will be able to get you the workers you need at a much faster rate. Its recruiters will have deep relationships with just the type of workers you're looking for. They'll be pre-screened and pre-approved for your convenience. So once you call looking for workers, you'll have them on site in no time.
When you need specialized workers, there's no reason to advertise online unsuccessfully in the hopes of finding them. And you shouldn't depend on a generalized firm, either. It pays to use a niche staffing firm. You'll benefit from expert market knowledge, a large candidate pool to choose from, and faster hiring.