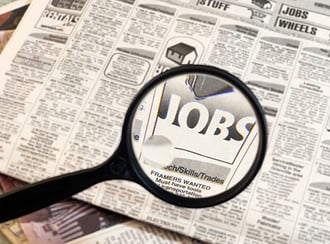 With the job market getting tougher, job seekers need to refine their job searching skills in order to beat out the competition and succeed. Looking for employment can be frustrating, demoralizing, and depressing. When you've emailed dozens of resumes to potential employers and you haven't heard back, you might start to get down on yourself. You might start to think that you're not good enough. You don't have what it takes.
We're here to tell you that if you stop pitying yourself and instead start job searching in a smarter way, you'll get that career that you've been dreaming about and hoping for. When you focus your efforts in the right direction and use a strategic approach to your job search, you can get out of the unemployment line and start your career. Use these tips and you'll be employed in no time.
Take a Second Look at Your Resume, Then a Third, Then a Fourth
Your resume and cover letter must be flawless. It's the first piece of you that employers will see. Any typo could get you disqualified from the position immediately—it only takes a few seconds to have your resume thrown in the trash bin. Make sure your resume has no spelling or grammar errors and that it accurately reflects your work experience and skills. Don't be scared to send it to friends, family members—, or even a professional editor— to ensure it's perfect before you start sending it out.
Stay Focused
When you're unemployed, every minute of every day is valuable to your job search. When you start to get desperate after a couple of months, you could start wasting your time applying to jobs that you're not really interested in or qualified for just to get an income. This won't do anything for your career, so make sure to stay focused on your goals (you have goals, right?) and make every search and every application count.
Personal Branding
Brands aren't just for companies. In the digital age, it's easier than ever for potential employers to search for you online before they request an interview. When you build a unique professional image, you can impress anyone who's looking into you more in depth. Start a blog related to the industry you're looking to get into to show them that you're knowledgeable, make sure your social media profiles aren't a mess of inappropriate posts, and try to get your name out there in any way that you can.
Be Active on LinkedIn
If you're in search of employment, you absolutely must be on LinkedIn. Most employers are on LinkedIn, and when they're looking for new talent, it's the first place they're going to look. Plus, when you email your resume to a company, the hiring manager is most likely going straight to LinkedIn to see what you're all about. The more active you are on this professional network, by researching potential employers, making connections, joining groups, and sharing blog posts, the more likely you are to connect with the right people and impress employers.
Network and Use Your Connections
If you've already worked in the industry that you're looking to get a job in, you probably already have connections and relationships with influential people. It's time to use those relationships to help your job search. Many people would be happy to help you find employment if you just asked. Networking is far more effective than using job boards, so get out there, start networking, and start building professional relationships if you don't already have them.