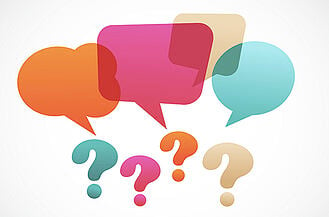 Using a staffing agency saves you a wealth of time and money during the recruiting and hiring processes. You don't have to head hunt, sift through resumes, interview dozens of applicants, or deal with the onboarding paperwork on your own. This leaves you free to focus on your more important business responsibilities. This alone is beneficial to your company.
However, the convenience of working with a staffing agency doesn't end once you've hired your new employees. Your staffing agency also takes care of managing your workers once they are on the job. Specifically, they have timekeeping solutions to handle the payroll process. A staffing agency with up-to-date and efficient timekeeping solutions can help ensure that your new employees aren't underpaid or overpaid—that they're paid on time for the exact amount of hours they've worked at your workplace. The agency's timekeeping solutions also ensure that you avoid any fines, back payments, or penalties that come with poor timekeeping and noncompliance with federal and provincial payroll requirements.
Here are the pros and cons of some of the timekeeping solutions your staffing agency might use to track your workers' hours.
Time Sheets
Many agencies use time sheets to keep track of workers' hours. They typically come in the form of Word or Excel templates. However, they are often dependent on the employees reporting their own hours and possibly having a supervisor verify them before they're sent off to the agency, which makes them unreliable. Unless someone at the workplace is paying close attention to the hours the employees are working, it's impossible to know if what they wrote down is accurate.
Employees may take advantage of this poor timekeeping solution by adding some extra bit of time to make more cash, they may forget to write down their hours and then have to guess several days later, or they may make calculation errors. Regardless of how the errors are made, they could mean that you're overpaying your employees if your agency isn't verifying information. However, a reputable agency would always verify that any overtime hours are accurate before paying for extra time and would ensure unpaid lunches and/or breaks are deducted accordingly.
Time Cards
Punching in and out. Using time cards is also one of the most common timekeeping solutions. With this method, a time clock automatically records the exact date and time that the card has been punched, at the beginning and at the end of each shift, so the agency can track hours worked.
Although this system is more reliable than the use of time sheets, it still has its problems. Employees may forget to clock in or out, or they may leave early and get someone else to clock them out so they are paid more. Just like time sheets, this system often relies on the employee's honesty and attentiveness. However, clocks can be programmed many different ways, and your agency should be verifying that all hours paid were worked, and there are several ways to do this, with the help of a client contact.
Timekeeping Software
Using software as a timekeeping solution is the most recent technology available and can be an easier way to guarantee accuracy and security. If your staffing agency uses timekeeping software, you should definitely look at this option if you have the available space and technical requirements. With software, keeping track of hours is easier and more reliable than ever before. Employees use their unique codes to log in and out of the system, which tracks their hours down to the minute and can provide real-time data. Your agency will even get automated alerts if employees are getting close to overtime or they are working outside of their regularly scheduled hours—making it a lot easier to manage timekeeping. And because all of the math is performed automatically, there's no need to count hours manually, which saves time and eliminates the chance of error. However, a double check is always a good idea, because technology can also be unreliable at times, such as during power outages.
A Staffing Firm should be able to provide time management solutions to ease the process for you, the client, but that will fit with your needs and abilities as the client company. This may vary depending on the size or uniqueness of your company, and there should never be a `cookie cutter' solution that is provided to all clients without discussion about the best solution for your company.