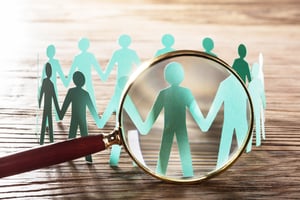 As a small business owner, you know what a challenge it can be to manage your workforce. When operations slow down, you may end up scrambling to find work for your staff. When business picks up, on the other hand, you and your team are working long hours and overtime.
Managing these ebbs and flows is challenging for every business owner, no matter how large or small. One thing many larger companies do to ensure optimal staffing levels is to hire temporary workers. Liberty Staffing Services is a staffing agency which provides temporary workers to businesses in Ontario.
How does employing temporary workers help you manage fluctuating levels of productivity? This guide will shed some light on just what temporary workers from Liberty Staffing can do for you.
Employing Temporary Workers Allows You to Fill in Gaps
Hiring temporary employees can be the best way to deal with an increase in productivity for the business. Whether the increase is seasonal or unexpected, temporary workers are often available on short notice to fill the gaps in your production.
You can bring temporary employees aboard as you need them. This can be for a certain length of time. It might also be project based, such as hiring extra help to complete a special order for a client.
The Nature of the Contract is Finite
Employing temporary workers gives you a finite start and end date for the employee. If you expect a project to run between June and September, you can hire someone to start June 1 and finish August 31.
Those who take on temporary employment are aware of when their employment period is expected to end.
This can help you manage the ebbs and flows of productivity if your business has a busy period or encounters seasonal fluxes.
Contract Extensions and Temporary to Permanent Contracts Give You Flexibility
Of course, if you find you still need higher productivity at the end of your projected busy time, you can negotiate contract extensions with some of your temporary employees.
Temporary to permanent contracts can also be helpful for small business owners. If a new role becomes available, you can move a temporary worker into the newly open permanent position, provided they are a good fit.
This can also assist you when you're not sure if your increased production is temporary or reflective of a more permanent demand for your product or service. If it looks like demand is going to stay high for a while, you may want to consider bringing someone in on a permanent basis.
Again, the temporary to permanent arrangement can make this transition easier.
Find Great Employees for Future Roles
Another reason employing temporary workers can help small business owners manage productivity is that you can find great employees now and for future roles too. Your busy season may be coming to a close, but if your work is seasonal, you may want to hire back some of the great workers you've encountered the next time demand ramps up.
You may also want to keep these employees in your contact book if a permanent role opens up in the months ahead. While some employees may move on to other roles, others will be happy to return to work with you again and again.
Work With Liberty Staffing to Find the Best Temporary Workers
If you think employing temporary workers could help you manage production fluctuations, it's time to team up with Liberty Staffing. We can help you find the right employees for every position you need to fill.