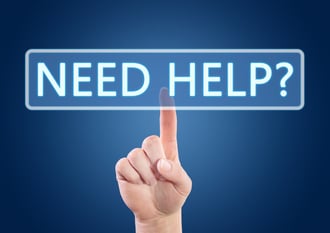 Regardless of the industry you're looking to get into or the type of job you're seeking, staffing agencies can help you with your job search. From low-level admin work to manufacturing and industrial positions and even highly paid fields like IT and finances and everything in between, staffing agencies can provide you with access to great job opportunities, for free.
Depending on the firm you choose to work with, you can also choose from temp work for added flexibility and work-life balance, temp-to-perm work to test out a position before going at it full time, or a permanent position if you're looking to get into a solid career right away.
If you're having trouble securing interviews on your own, you should include a staffing firm in your job search strategy. Having an agency in your back pocket could be of invaluable assistance.
Here are just some of the ways staffing agencies can help with your job search.
No More Searching
Even though looking online at generic job boards and networking on social networking sites are some of the most common ways to seek employment opportunities in today's digital market, they're not the most effective. You could be spending months on these types of activities and not hear back from a single employer.
Your time could be better spent. Staffing agencies will do all of the research for you – they'll handle all of the networking with hiring managers and get you set up for interviews. All while you sit back and wait for their call.
Hidden Markets
Staffing agencies are especially helpful to your job search because they'll provide you with access to hidden markets. You'll get a shot at amazing job opportunities with leading companies—opportunities that you wouldn't even know existed otherwise. Many organizations use staffing agencies to find workers, so you won't find their open positions posted online or anywhere else—you can only apply through the firm they work with.
More Credence
Having your application forwarded for an open position by a staffing agency can often earn you more credence with the employer. Companies have great relationships with the staffing agencies they work with – they'll stop and listen when a recruiter tells them that they should seriously consider you for a job.
They know that the recruiter will have already pre-screened you and carefully selected you for the position. When you work with a firm on your job search, you could have your resume put right to the top of the pile. You'll be talked up and presented in the best light so you'll have a better shot at being hired.
Insight and Advice
If you're not sure what career path to follow or if you just have questions about salary trends and market demand for specific positions or industries, staffing firms can help. They can provide insight and advice into career paths, recommendations and suggestions for making your resume and cover letter better, and tips so you ace that interview. You'll have all of the career advice you need, right at your fingertips.
Negotiation Help
Staffing agencies understand the market conditions and the trends in your industry. They know about supply and demand and they know what the going rate is for your type of skills and experience. They will use this data to get you the best salary and they'll negotiate for you, so you don't have to. Flexible hours and other perks can be negotiated on your behalf, too.
Consider Adding a Staffing Agency to Your Job Search Strategy
If your job search is wearing you down, you should definitely consider working with employment agencies. They can be highly beneficial in helping you achieve your career goals. They'll do the work for you, they'll offer you more credence with employers, they'll provide advice, they'll negotiate on your behalf, and they'll give you access to hidden job markets. It's worth a shot.