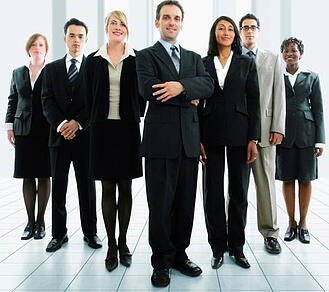 The use of a temporary workforce has become an increasingly popular business practice. Employers are seeing the benefits of hiring temporary employees over additional permanent staff. From special projects and seasonal work to maternity leaves and vacation time, temps can help companies overcome staff shortages, which can be detrimental to your business. When hiring permanent employees isn't a feasible business move, looking to a temp staffing agency can be a great choice. Here are just some of the great benefits a temp staffing agency can offer you.
Experience and Expertise
A temp staffing agency can help you recruit and hire the very best temp workers. The experts on staff know how hard it is to find the right people for the job but they have the experience needed to do it for you. When they take this process out of your hands, you can ensure that you're only getting quality temps who have been carefully vetted and tested. When you don't have the resources, time, or experience to hire workers, you can end up making costly hiring mistakes that can only cause you more problems down the road. There may still be challenges finding the "right" staff for your facility, but when you use temp staffing, you are able to keep those who fit within your needs, your culture, and your expectations, and get a replacement for those who don't fit what you are looking for.
Flexibility
Imagine only paying for employees when you need them. Not just paying them to show up, even when there isn't enough work to do, simply because they're on salary and you're required to. With a temp staffing agency, you get the flexibility of only hiring additional workers when you need them, and then sending them back to the agency when the job is done. When you don't have enough work to warrant hiring a full-time employee but do need some extra helping hands, temp staffing is ideal. You'll not only get the required work performed, but you'll take pressure off your permanent employees who won't have to work overtime or extra shifts when they'd rather be home with their families.
Reduced Costs
With temp staffing, you eliminate the need to pay your employees overtime and still get the coverage you need to meet the demand. You'll also save a significant amount of money on the recruiting and hiring process, and on the cost associated with making hiring mistakes. You'll even reduce your overhead costs. You won't have to pay for sick days or vacation days, you won't have to pay health and dental benefits, and you won't have to buy the extra equipment and supplies needed when you hire new permanent employees.
More Time
Just think of all the things you could do if you just had a little more time every day. When you engage a temp staffing agency, you'll be saving valuable time that you could be using on other things—like your other business responsibilities, that overdue fishing trip, or more time with your family. Recruiting and hiring new workers is time-consuming, especially when you're dealing with temp workers. Sending out job advertisements, checking out resumes, and performing interviews all take a lot of time. Additionally, dealing with the paperwork that needs to be filled out after you've made your hiring decision— from onboarding paperwork to health and safety forms and timekeeping and payroll—will take even more of your valuable time. Your temp staffing agency can offer you more time by taking these activities off your plate.
A World of Benefits
When you engage a temp staffing agency, you're in for a world of benefits. You'll find yourself with increased scheduling flexibility, more money in your pocket, and more time. You'll also benefit from your agency's recruiting and hiring expertise and experience. What more could you ask for?