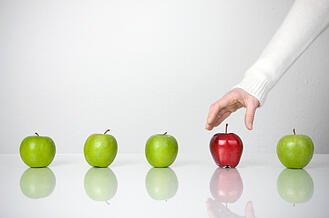 When you're hiring temporary workers through a temp staffing firm you naturally expect to get exactly what you're looking for in a temporary employee. Choosing the right staffing firm for your business can increase your chances of getting qualified temp workers to fill your current requirements.
If you go with the wrong staffing agency, you could end up empty handed when you're in desperate need of a few helping hands or you could end up with unqualified temps who can't get the job done effectively and efficiently. Either way, you're not getting what you need out of your relationship with your staffing agency.
To ensure you're consistently happy with the temp workers placed at your facility, you need to choose the right firm for your business. Here's how to make the process easier so you know you're going into business with the agency that can meet and exceed your temporary staffing needs.
Focus
Every temp staffing firm will have its own specialty in regards to the candidates they seek and hire. This could be position specific, like administrative assistants, or industry specific, like industrial or automotive services. The agency you choose to work with should be directly related to the staffing needs you currently have and the ones you expect to have in the future.
Candidates
A temp staffing firm is only as good as its candidates. To ensure you're getting quality temps, look at the types of candidates the agency is bringing in. Are they just unemployed people who can't find permanent jobs or are they workers who have experience and expertise?
Recruitment
The effort and time spent recruiting and the methods an agency recruits can tell you a lot about the quality of its candidates. Most firms will look for candidates on the internet, through job boards, and with newspaper ads. Other, larger or more well-known firms have exemplary temps knocking at their door looking for a chance to work with them. Others use creative and ingenious ways to seek out only the top talent and leave the duds behind.
Screening
Screening is one of the main reasons a business chooses to use a temp staffing firm. Each agency will have its own set of testing in order to evaluate candidates. Some use simple computer tests, while some go more in depth with psychological tests and personal interviews. The more thorough an agency's screening process is, the more likely it is that you'll be receiving quality temporary workers.
Additional Services
Temp agencies do more than just match up a candidate with a company when a job pops up. Some agencies offer drug, criminal, credit, and background checks along with their typical screening processes.
Guarantees
A great temp staffing firm will provide its clients with a satisfaction guarantee. This means that if a temp isn't working out as you have hoped, the agency will offer a replacement quickly. A great agency will work with you to ensure you're truly getting the best temp for the job, so everyone can be happy with the match up.