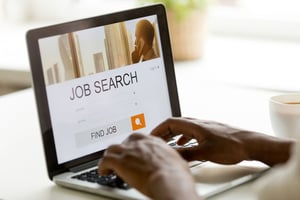 Summer has finally arrived in the Northern Hemisphere, bringing with it heat and long hours of sunshine. If you've been thinking about getting a summer job, you may think it's too late now that the season has actually arrived. University students and high school students are often told they need to apply for jobs in the spring to land a seasonal job.
If you don't have a summer job just yet, don't worry. There are still many jobs that come up in the middle of the season. Liberty Staffing has many summer job opportunities available. Here's how you can find a summer job even in the middle of the summer.
Look for Unfilled Positions
If you're just beginning your search, start out with positions that have been posted for awhile. If you've seen a position come up a second time, don't be afraid to apply. These positions are still open because they haven't found the right person.
Even if you applied the first time, applying a second time shows your enthusiasm for the position. If the position has been difficult to fill, the employer may be willing to take a second look at your resume.
Keep an Eye Out for New Jobs
New jobs do open up in the summertime, even in the middle of the season. While it is believed that it can be difficult to find work in the summer, or hiring is sometimes slow during this season, employers are in fact still hiring.
Someone may leave their job for a new position, or an employer may need extra hands to help cover all vacation requests. Someone may take an extended parental leave or need to take short term disability. All these cases will open roles within companies.
Contrary to popular belief, hiring goes on all summer long. It's possible to find a summer job even midway through summer.
Work with a Staffing Agency
If you're not already working with a staffing firm, now's the time to consider teaming up with one. A staffing agency can help you find positions you may not be able to access otherwise. They work directly with employers to help them fulfill their staffing needs.
Some employers only post positions through staffing agencies, so you may not see the position on job boards or social media. Staffing firms may also conduct initial screenings for hiring. They can also help you spruce up your resume and find the perfect positions to apply to.
Team up with Liberty Staffing today!
Consider Temporary Work
When you think of getting a summer job, you might think about getting just one position for the duration of the summer. Or, perhaps you would like to expand your skills and take on different jobs for shorter amounts of time. You could end up covering someone's vacation, or filling in during an extremely busy period to help a company make a deadline or fill a quota.
Temporary work is perfect for both of these options. Liberty Staffing offers ongoing and short term temporary assignments. Temporary work assignments can help you fill the gap for summer employment. Better yet, you can gain experience doing several different jobs. You can try jobs on for size and discover what you enjoy. This is particularly useful for students who can begin test-driving jobs and building their skill sets.
If you've been thinking about getting a summer job, it could be time to think about temporary work.
There's No Time Like the Present
Despite popular belief, hiring doesn't grind to a halt during the summer. There are plenty of opportunities still out there. New ones will continue to open up, even midway through summer.
If you're in need of a summer job, there's still time. Get started today with Liberty Staffing to find a summer job!