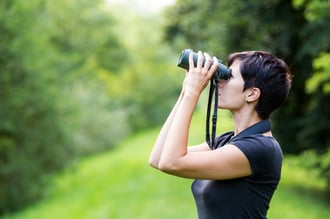 All too often, companies choose a temp staffing agency through a quick Google search and a last-minute phone call to get temporary help during a staff shortage. Though such a situation limits your options, where the first agency to answer the phone wins your business because you do not have the time to perform an extensive search, it isn't the best way to go about finding the right agency for your company.
You should be considering your temp staffing needs before you're faced with a workforce crisis. You should be taking a strategic approach to choosing an agency—one that will effectively meet all of your current and future hiring needs. This way, you'll receive quality each and every time you use the firm's services, instead of settling for mediocre candidates due to the time constraints you're faced with when you're short staffed and picking an agency at random.
Take the time to follow these steps and consider this advice when choosing a temp staffing agency to help with your temp hiring needs.
Specialized or General Temp Staffing Firm?
When you choose an agency, you have two options: specialized and general. A general temp firm will be able to assist with all of your hiring needs, regardless of which types of positions you're trying to fill. If you anticipate needing temps in a wide variety of different, unconnected roles, then a general staffing agency might be best for you. However, keep in mind that this choice might limit the quality of your hires.
A specialized temp staffing agency on the other hand will work in a niche industry, like nursing or manufacturing, or in one specific type of position, such as information technology or admin. Though all of your needs might not be met this way, the workers you receive will be more talented because your recruiters will have in-depth insights and will be able to make more knowledgeable hiring decisions.
A Quality Candidate Pool
Naturally, the quality of the candidates a temp staffing agency can offer you should have a huge impact on which one will get your business. The agency's recruiting, vetting, and hiring processes can tell you a lot about the quality you might receive.
When you're shopping around, ask about where the different agencies recruit their candidates (are they thinking outside of the box?), ask how they're vetting applicants (are they calling references and asking for copies of certificates and diplomas?), and find out what type of questions they ask in the interview (are they looking at cultural fit and personality or just reviewing the information provided on the resume?). The answers to these questions can shed light on the type of candidate pool you will be choosing from.
Pricing
Naturally, you're going to want to find a temp staffing agency that can work within your budget. Though prices don't vary greatly among agencies, there could be some differences. When choosing the right firm for your business, make sure you inquire about the company's markup, including fixed and variable costs that you will be subjected to for using their services.
Additionally, inquire about the fees, if any, you might have to pay if you decide to keep a temp on for a permanent position, so you know what to expect if you want a temp to become a permanent asset at your business. Keep in mind that the more specialized and experienced the agency's recruiters, the higher the cost will be, but the higher the quality of your hires will be as well.
Customer Service
When you have hiring needs, you don't want to be given the runaround by your temp staffing agency. If you're trying to get information or quotes from various firms and some are taking too long to respond or not giving you the data you're looking for, move on. This is a telltale sign that they won't excel at customer service.