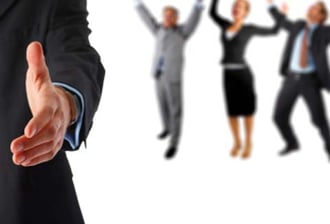 When you're in need of temp employees to fill in for your permanent staff, provide extra support during busy seasons, or take care of special projects, one thing is certain: you want to hire great temporary staff. You want your new temp workers to be able to hit the ground running, fit in with your current staff, take directions well, and have the experience and skills needed to get the job done efficiently.
However, it's not as easy as it seems to hire great temporary staff. When it comes to hiring temps, you get what you put in. Taking a lackadaisical approach to hiring, not putting in much effort, and just hoping for the best will more often than not get you duds who won't work out. No, to hire great temporary staff, you must take a strategic, planned approach. These temporary employees will be providing a valuable service to your company, so hire smart. Here's how.
Choose the Right Temp Staffing Agency
Perform a quick Google search for staffing agencies in your area and you'll find tons of options to choose from. However, they are not all the same. They differ in value, in niche, in expertise, in experience, and in effectiveness. They'll all promise you that they can hire great temporary staff for your company but if you don't make the right choice you'll end up being disappointed. The temp workers you'll get won't be ideal for the position or they won't fit in within your company culture.
You'll have to do your research instead of choosing an agency willy-nilly out of the phone book. Make a list of your top five agencies and read reviews. Go through their websites with a fine-tooth comb to see if they offer everything you need. Ask for quotes. Go in for consultations and ask questions. Ask about getting a trial period to test them out. If you know others in the industry who use temp agencies, ask for professional recommendations.
If you want to hire great temporary staff, the decision of which temp staffing agency to choose is too important to make quickly and without serious consideration. Check out each agency thoroughly before making your decision.
Be Honest and Open
The temp agency you choose to work with can't work miracles if you don't provide them with some background information on your company. The agency's representatives really want to find you the perfect temps, but to do so, they need to know about your company's culture, hierarchy, products or services, reputation, and anything else that would be relevant in hiring new employees.
They'll also need to know everything about the job you're looking to fill, from the timeframe and needed skills and experience, to the type of personality you're looking for in new temp hires. Being generic about what you want and need from your new temp isn't going to do anyone any good. Take the time to figure out what you're looking for and have an open and honest conversation with the representatives about your company. The more they know, the better they can serve you. They'll gather all of the bits of information you tell them to build a profile of the ideal candidate.
Collaborate for Success
In order to hire great temporary staff, you need to find the right agency for your business needs and work with that agency to find you the best candidates. Be open and honest, be available, and communicate effectively and you'll see positive results. Collaboration is an important part of the puzzle when it comes to working with a temp staffing agency.