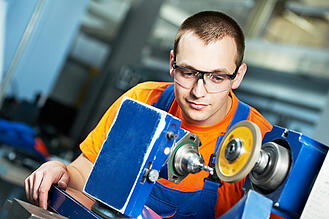 Just like your full-time employees, your temp workers are an investment. You utilize the services of a temporary staffing agency in order to increase your company's productivity and profitability. But just like every other investment you've made into your business, you must protect and improve the value of this investment. Here are a few ways you can do so.
Choose the Right Temporary Staffing Agency
The temps you get will only be as good as the temp staffing agency you choose to be in business with. Go with a poor agency, and you won't get quality temps. Get low-quality temps that aren't experienced or qualified for the job, and you won't see the positive results you're looking for. When you choose to engage a temporary staffing agency, do your research first. Find one that is reputable and known to have a quality pool of candidates for you to choose from. To maximize your investment, choose one that is also dedicated to customer service. An agency that can quickly and efficiently meet all of your temporary staffing needs will give you a great return on your investment.
Don't Wait Till the Last Minute
Your staffing agency reps will do everything they can to find you qualified temp workers, but it's up to you to give them enough advance notice to allow them to do their jobs properly. When you're looking for temps last minute, your agency won't have enough time to put in the effort needed to find the right fit—which means you might end up with someone less than stellar working for you, which isn't good for anyone. When you know you're going to need some temp workers, for your busy season or around the holidays, make sure to keep your agency informed well ahead of time.
Create a Great Work Environment
Even though the temp workers you hire will have a lot of the skills and experience needed for the open position, they're still going to need to get some on-the-job training before they start. This training process can put a strain on your other workers and slow down your productivity. When you create a great work environment for your temps—one that is based on respect, appreciation, and recognition—your temps will like to work for you. So in the future, when you need some extra helping hands again, they will be more than willing to come back. They'll already be comfortable in your workplace and they'll already be trained, so they can hit the ground running.
Give Credit
Employers and their staff often don't think of temp workers as being part of their team. They're only around temporarily, so why bother getting to know them or giving them recognition? This attitude can be extremely demoralizing for temps. They're real people after all, and they're working hard to get the job done. But if they're not seeing their hard work being appreciated, they could start to slack off—since no one is noticing them anyway. To keep your temp staff working efficiently, make sure to give them credit when it's due and treat them with the respect and dignity they deserve. When you treat them as members of your team, you'll be amazed at how much you can improve the value of your temporary staffing investment. They'll work harder in appreciation.
Maximize Value
Using a temp agency for your staffing needs is an investment. You can maximize its value by choosing the right firm, considering your staffing needs ahead of time, providing a great work environment, and giving credit when it's due.