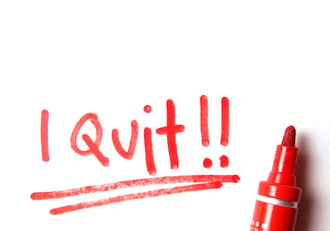 High employee turnover can be a big drain on your budget. Research suggests it can cost up to one-third of an employee's salary to recruit, hire, and train a suitable replacement to take over. This is money that can't be recouped—but it's an avoidable cost. If you can overcome your high turnover rate with smart hiring practices, you can save yourself a considerable amount of money. To keep your turnover rate at a healthy minimum, consider these best practices.
Improve Your Company's Work Environment
Improving the work environment can have a significantly positive effect on your turnover rate. When your employees are happy to be working for your company, they won't be thinking about leaving.
To do so, you should pay them what they're worth and ensure that their hard work is rewarded. By giving them recognition as well as opportunities to advance, through promotions, additional responsibilities, and more important titles, you give them something to work towards so they won't feel like they're stuck.
Additionally, if you're seeing that your employees are stressed to the point of exhaustion, it's time to give them a break by rebalancing their workload. To keep morale up, you should also encourage friendly employee relationships.
Hire Selectively
If you're hiring the first candidate that walks through your doors, you're probably not hiring the right person for the job. One of the most important aspects of keeping your turnover rate low is ensuring that the people you hire have the right qualifications and personalities for the jobs at hand and feel happy in their new role. They'll perform better and be more committed to your company if they're the right fit from the very beginning.
Hire Smart
To hire the right person, you must have smart hiring practices. Take a methodological approach to hiring by assessing all aspects of the candidates, such as how their values will align with your company culture, how quickly they'll adapt to the role, and how their personalities will fit within a team environment.
If you're not seeing anyone who's the right fit—don't settle. Keep interviewing until the right candidate comes along. For best results, always be recruiting. Don't just recruit when you have an open position. This way, you're not under time constraints and can be more critical in your hiring practices.
Conduct Employee Reviews and Exit Interviews
If you're not sure why your employees keep leaving your company, the best thing you can do is ask your workers why during regular employee reviews and exit interviews. Give them the opportunity to talk through their issues, tell you what they like and dislike about the job, and make them feel valued and appreciated by taking their suggestions seriously. If you can find out why people are quitting, you can correct the path you're on before it affects your budget any further. During these reviews and interviews, it's important that you not be judgmental or defensive. Look at them as opportunities to better your company culture.
Engage a Staffing Agency
If you've tried and tried and still can't lower your turnover rate, consider engaging a staffing agency to help. A reputable agency can help you find and hire the right people. After all, they're experts at recruiting and hiring, so they know how to spot top talent and weed out the bad, which means you have a better chance at making long-term hires. Staffing agencies are meticulous at what they do, and they have the right tools, connections, metrics, screening processes, and resources to recruit the best.