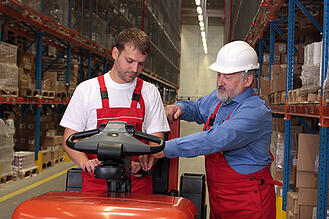 Making the decision to hire a new temp worker can be a huge benefit for your business. Once you have chosen to outsource the duties of recruiting, vetting, and hiring a new temp worker, you may think that the hard part is already over. However, you still have one bigger task ahead of you, to train new temp worker. Here are some tips for how to do it.
Implement a Formal Training Program
Savvy employers have some type of formal training program in place for all new hires and it helps if your company already has one as well. Formal training programs to train a new temp worker should introduce the employee to the background and values of the company, as well as fill in the details about how to adapt to common office procedures. This is your opportunity to clearly spell out the expectations of your new employee, which matters whether the employee is temporary or permanent.
Assign a Mentor
One of the best ways to train new temp worker might be to match them up with an experienced employee to show them the ropes. While your new hire might be able to learn how to do the necessary work from following a more formal training program, they may be likely to care more about the company if they have a personal connection with one or more of your employees. Even though they are not likely to work for your company for years, temp workers may still feel awkward and left out because of their temporary status, which could cause their morale to be lower. Help your new temp employee to integrate better into your workforce, even in the short term, by pairing them up with another employee to serve as their mentor.
Job Shadowing
You can tell your new hires what they will need to do on the job, but they may still be lacking a crucial sense of what this work actually looks like. Job shadowing -- or sitting with and observing another employee do the same work that is expected of them -- can provide a better sense of teaching their job duties. Job shadowing makes the work less theoretical and more practical.
Cross-Train
Depending on the length of time you will be utilizing a temporary worker's services, you may find it very beneficial to cross train your temp employee to perform functions in other departments. In addition to being an effective way to train a new temp worker in how your company works, cross training may also help you find an employee with new skills that can be useful to you once their current assignment ends.
Once you train a new temp worker, your company will be again ready to hit the ground running with full functioning!