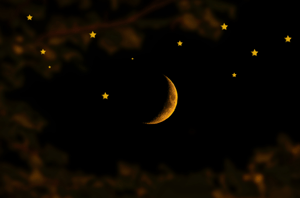 Ramadan is a month of religious observance, celebrated by those of the Islamic faith. Observance of Ramadan includes fasting every day from dawn until dusk. This year, Ramadan takes place from Sunday May 5 to Tuesday June 4, 2019.
Liberty Staffing Services is an independent staffing agency with ten branch locations across Ontario. We provide staffing solutions to businesses, and offer employment opportunities to job seekers.
Are you participating in Ramadan this year? At Liberty Staffing Services, we take employee health and safety seriously. Employee safety is everyone's responsibility.
We want to make sure that you have a safe and happy Ramadan. Here are some safety tips regarding Ramadan for both our clients, and employees. Read on.
For Employers
If you have employees who participate in Ramadan, make sure that you are aware of the warning signs of fatigue or dehydration. In worst case scenarios, fasting may lead employees to feel dizzy, lightheaded, weak, or out of sorts. If you spot any of these signs in your staff, act immediately. Provide first aid, and seek medical treatment.
Supervise your staff. Make sure that your employees are taking breaks, and keeping hydrated. Avoid employees who participate in Ramadan to work alone. Partnering them with other workers is a good idea. Ensure all employees are aware and knowledgeable of symptoms, and incident reporting procedures.
Maintain a respectful and safe working environment for all employees.
For Employees
If you are participating in Ramadan, be aware of the signs and symptoms of fatigue or dehydration. If you start to feel dizzy, lightheaded, weak, or out of sorts at any point in time during your scheduled shift, inform your supervisor immediately.
Your health and safety in the workplace is our number one priority. Always take your break, and drink fluids constantly.
Have more questions? Contact a Liberty Staffing branch locations nearest you for further information. We would be happy to help you. We hope you have a safe and happy Ramadan.