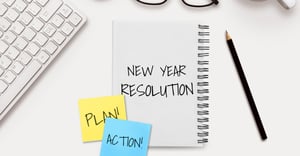 Is finding a new job one of your New Year's resolutions? It's one plenty of people make. As the calendar switches over, people are ready for a fresh start, and many are ready to leave behind the things that weighed them down, or held them back in the last year.
Looking for a job? Let Liberty Staffing connect you to the jobs you want. Apply today!
Finding a new job may be just the thing to help you leap forward and reach other goals. So now you just have to take that first step and find the ideal position for you.
The job search can be lengthy and frustrating. If you want to make the process faster, get in touch with Liberty Staffing Services. We can help you find the perfect position. Here's how.
Liberty Staffing Connects You with More Employers
One of the challenges most job seekers run into is that they're not looking in the right places. Maybe you're targeting only the big job boards, or you're searching LinkedIn, but you're not finding the jobs you want.
Liberty Staffing can help. We put you in touch with a wider network of employers, all of which are hiring. Some employers don't advertise these roles on job boards or social media, so you have a better chance of finding a position you want when you work with us.
Further, we can guide you toward more employers in your local area. Some employers don't have the time or resources to handle hiring themselves, so they'll work exclusively through an agency like us, Liberty Staffing.
We Match You with the Right Jobs
More job options aren't always better, which is why our team at Liberty Staffing also takes care to make sure we're matching you with the right roles, and the right employers.
We carefully analyze profiles against job postings to create better candidate-employer matches. When you work for an employer whose company values align with your own, you'll be much happier. So will they.
We look for jobs that will utilize your skills, as well as present challenges for you. Then we look at the profiles of successful candidates who have worked with the employer to determine how well you will fit in the company. The result is better matches every time.
We Help You Prepare for Applications and Interviews
We know what employers are looking for on resumes, and LinkedIn profiles. We can offer you tips to guide you to create a better resume, and profile. With these resources in hand, you'll be in a better position to apply for the jobs you really want.
We also have plenty of online resources that can help you prepare for interviews with different employers. If you're looking for tips on acing an in-person interview, we have you covered with tips for everything from attire to the questions you might be faced with.
Need to know about what to expect when you're called in for a phone interview, or video call? We have advice for those situations as well. Contact us today for more details.
We're Here for You
Some job seekers might feel that an agency doesn't have their best interests at heart. That should never be the case. At Liberty Staffing, we're your full service partner. We're dedicated to assisting you in finding a job that you love. Whether you're looking to switch careers, or just starting out, we can help you discover the path forward, and make the connections you need to land your dream job.
Another common misconception among job seekers is that you'll need to pay a fee to an agency. This isn't true. It's free to apply with Liberty Staffing Services.
Get in touch with us now and discover a job you truly love.