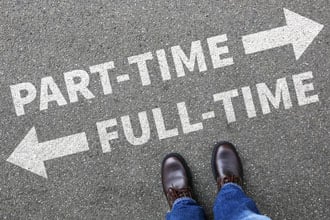 Are you looking for a new job? Online job boards aren't the only place to look for your next job. Staffing agencies are another resource you can turn to. If you've never worked with a staffing agency before, you may not know how an agency can help you. Here are some reasons why job seekers should partner with a staffing agency.
To Learn How to Write a Good Resume
Many job seekers make resume mistakes that can hold back their job searches. Something as simple as a typo or a grammatical error on your resume can ruin your chances of getting hired. The style and format of your resume can also turn off hiring managers. Including wrong or irrelevant information on your resume can also hurt your chances.
Staffing agencies can help you improve your resume. They have the experience to know what companies want on resumes. They may point out issues with your resume you didn't know about. With the guidance of a staffing agency, you can improve your resume and put your best foot forward when you apply for jobs.
To Become Better at Interviewing
A well-written resume can get you an interview, but to get the job, you'll need to perform well in the interview. Interviewing doesn't come naturally to everyone, and you may need some guidance to perform better. Making small changes, like adjusting your body language or acting more enthusiastic, can go a long way towards improving your performance.
Staffing agencies don't just help job seekers with resumes. They also help them improve interview performance. After your initial interview with the agency, they may offer feedback to help you improve in future interviews. If you receive valuable feedback, make sure to put it into practice.
To Make Your Job Search More Efficient
Looking for a job can be a lot of work. You need to check online job boards every day for relevant postings, and apply to interesting jobs one at a time. You need to spend time networking with people in your field. Unemployed people are advised to spend 30 to 40 hours a week looking for work, and it's easy to get burned out. Working with a staffing agency can make your job search more efficient.
When you work with a staffing agency, you only have to submit your resume once. The agency then uses your information to match you with jobs in their system. Since the agency is doing a lot of the work, you won't have to spend as much time searching for jobs. You may still want to check job boards on your own, but job hunting won't need to be your full-time job.
To Gain Access to Hidden Job Opportunities
If your job hunt consists of browsing online job boards, you may miss a lot of job opportunities. Not every job is posted on an online board. When companies post ads publicly, they often get swamped with hundreds of applications.
Not every company has time to sort through every application. By outsourcing hiring, companies can save time and money, and get access to better candidates. This is why companies turn to staffing agencies. Some companies fill their temporary positions through agencies, while others use agencies for all their hiring needs.
Working with a staffing agency gives you access to jobs you couldn't find out about otherwise. These jobs are part of the hidden job market. If you continue looking for jobs on your own, you'll miss out on these hidden jobs. By working with an agency, you could be placed in a perfect job that was never advertised.