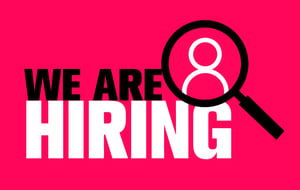 Are you looking for work in Woodstock, Ontario, or in the surrounding area? Are you a recent graduate, or will you be graduating in the near future?
Liberty Staffing is recruiting at Fanshawe College's Career Fair at their Woodstock/Oxford Regional Campus on Wednesday February 26, 2020! We would love to meet you, and discuss your career options.
Liberty Staffing Services is an independent staffing agency with 9 branch locations across Ontario. We offer general labour, warehouse, and office work in Woodstock and surrounding areas. Liberty Staffing provides temporary, temporary to permanent, and permanent employment opportunities. We will work with your requirements to help you find the job of your dreams.
Come and see us at Fanshawe College's Woodstock Career Fair!
When:
Wednesday February 26, 2020
10 am - 2 pm
Where:
Fanshawe College (Woodstock/Oxford Campus - Goff Hall)
369 Finkle Street
Woodstock, Ontario
N4V 1A3
What to Bring:
Please bring in photo identification, proof of your SIN, and an updated resume.
We hope to see you there! Liberty Staffing Services connects great people with great jobs. Contact our Woodstock branch at (519) 539-7961 if you have any questions.