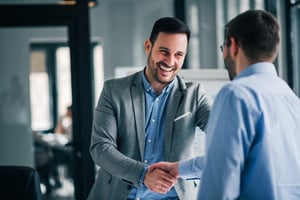 Are you looking for work in London, Ontario? Liberty Staffing Services will be attending and recruiting at the London and Area Works Job Fair on Tuesday September 24, 2019.
Liberty Staffing Services is an independent staffing agency that first opened in London in 2001. We offer temporary, temporary to permanent, and permanent employment opportunities to job seekers in the area.
Come and see us at the job fair! There will be lots of great employers there. We are hiring for a variety of general labour, warehouse, and office jobs.
When:
Tuesday September 24, 2019
2 pm - 7 pm
Where:
Metroland Media Agriplex
845 Florence Street
London, Ontario
What to Bring:
- Photo ID
- Proof of your SIN
- Multiple copies of your resume
Be ready to network, and follow these job fair etiquette tips.
Contact us if you have any questions. We hope to see you there!