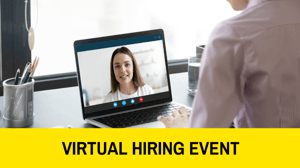 Are you looking for work in Ontario, Canada? Liberty Staffing Services can help. We currently have jobs available in Brampton, Cambridge, Guelph, Kitchener, London, Stratford, and Woodstock.
We're having a Virtual Hiring Event tomorrow! Join us remotely on Wednesday November 4, 2020. On this day, we'll be conducting video/phone interviews with job seekers. You could gain a great job on the spot!
Looking for a job? Let Liberty Staffing connect you to the jobs you want. Apply today!
Here's more information about our Virtual Hiring Event.

We're Hiring for:
- General Labour
- Warehouse
- Office
- Full time positions

Join Us Remotely for Our Virtual Hiring Event!

When:
Wednesday November 4, 2020
8am - 5pm

Where:
This is a virtual/remote event. In order to ensure everyone's safety during the COVID pandemic, we are holding video/phone interviews, no in-person interviews for this event.
Book Your Interview Appointment Today!
Call your nearest Liberty Staffing branch location today to schedule your interview appointment on Wednesday November 4!

Brampton: (905) 799-8586
Cambridge: (519) 624-2877
Guelph: (519) 823-9697
Kitchener: (519) 742-2011
London: (519) 453-9021
Stratford: (519) 275-2742
Woodstock: (519) 539-7961
Already Registered? Refer a Friend/Family Member
Are you already registered with Liberty Staffing Services? If so, refer a friend or family member (who's legally able to work in Ontario, Canada) to register with us. If the referred individual works a minimum of 200 hours with Liberty Staffing, you will receive a $100 referral bonus.
Have questions about the event? Contact us today. Our recruiters would be happy to assist you. Liberty Staffing Services connects great people with great jobs!