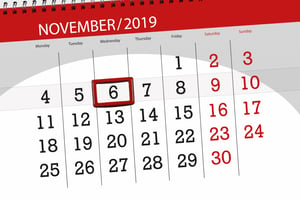 Liberty Staffing Services is having a job fair in Brampton, Ontario on Wednesday November 6, 2019! Join us. We currently have over 150 general labour, warehouse, industrial, and office jobs available in the Brampton area.
This will be an on-site hiring event at Liberty Staffing's Brampton branch location, with interviews that will be conducted.
When:
Wednesday November 6, 2019
9 am - 3 pm
Where:
Liberty Staffing Services Inc.
700 Balmoral Drive, Unit 6B
Brampton, Ontario
We're Recruiting:
- Forklift Operators (Counterbalance, Reach, Dock Stocker, Walkie Rider, and Cherry Picker/Order Picker)
- Warehouse Associates
- Machine Operators
- Welders
- Brake Press Operators
- Office Administration
- And much more!
What to Bring:
- Your resume
- Hard copy of your SIN
- Photo ID
Interested in completing our application online, before our job fair? Contact us at (905) 799-8586 and we can send this to you to complete at home, prior to our job fair. If you complete our online application, you will need to come into our office for an interview only. This will speed up your time in our office.

We hope to see you at our job fair!