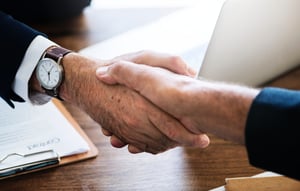 Looking for work in Brampton, Ontario? Liberty Staffing is hiring! We're having a job fair tomorrow (Thursday September 5, 2019). Join us!
Liberty Staffing Services is an independent staffing agency with multiple branches across Ontario. We connect great people with great jobs. Liberty Staffing helps job seekers find meaningful employment in the area.
Come in for an interview tomorrow!
When:
Thursday September 5, 2019
9 am - 2 pm
Where:
Liberty Staffing Services Inc.
700 Balmoral Drive, Unit 6B
Brampton, Ontario
L6T 1X1
We're Hiring:
- Warehouse Associates
- Machine Operators
- Welders
- Brake Press Operators
- Office Administrators
- Forklift Operators (Counterbalance, Reach, Dock Stocker, Walkie Rider, Cherry Picker/Order Picker)
- And much more!
Bring your resume, photo ID, and proof of your SIN.
Start our registration process online and save time in our office! Contact us today at (905) 799-8586 and we will send you our online application.