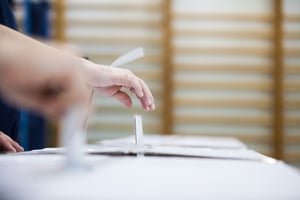 Today is voting day in the Ontario general election! This is your chance to vote for which political party you want to lead Ontario.
If you are an assignment employee of Liberty Staffing, we would like to provide you with some insight regarding your right to vote in the Ontario elections today. Read on for details.
Am I Eligible to Vote?
You are eligible to vote if you have Canadian citizenship, you are 18 years of age or older, and if you are registered to vote.
Do I Need to Take Time Off Work to Vote?
Legally, your employer is required to give you three consecutive hours to cast your vote during poll hours, if your work schedule does not provide three consecutive hours free during polling hours.
If you have three consecutive hours of your own time to vote, your employer is not required to give you additional time off to vote.
Will I Be Deducted Pay for Voting During Work Hours?
If you need to vote during work hours, you will not be deducted pay or penalized for taking time off work to vote.
When Can I Leave Work to Vote?
It the sole decision of your employer regarding when you can leave work to vote. Please discuss this with your employer.
Happy voting! If you have any further questions, please contact Liberty Staffing today.