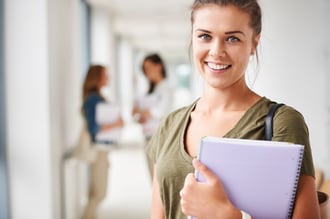 Though the end of the school year may seem far away, it will be summer break before you know it. It's a good time to start thinking about summer employment. After all, if you are attending postsecondary school in Ontario, College or University can be very expensive. Relieve some of the financial stress by applying for a summer job today!
Liberty Staffing Services is currently recruiting students for summer positions. We have a variety of positions available with great pay rates. We have opportunities in office, warehouse, and industrial sectors. Liberty Staffing has ten branches across southwestern Ontario. If you are looking for work this summer in Arthur, Brampton, Cambridge, Guelph, Kitchener, London, Mississauga, Stratford, Waterloo, or Woodstock, we encourage you to apply with us.
Job searching can be time consuming and frustrating. A staffing firm can help you find the job that you want, quickly. Whether you are looking for a temporary or permanent employment opportunity, Liberty Staffing Services will work with your schedule and requirements to find the right position for you.
Summer positions will go quickly, so make sure you contact us today to beat the rush. Once you are registered with us, we can call and offer you positions right away. Liberty Staffing Services connects great people with great jobs!