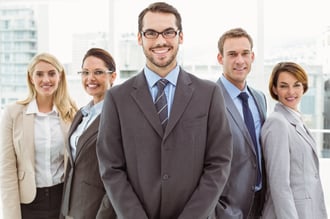 In the competitive business market, it can be hard to find a job on your own. You're competing with hundreds of other people just like you—job seekers with similar skills, experience, and education. You can quickly be disheartened by the lack of quality employment opportunities to apply to, the emails that go unanswered, and the phone calls that go unreturned.
Job searches are tedious, time consuming, and boring. You could be spending hours and hours every single day without hearing back from any hiring managers. You could be networking with everyone you know and still not hear about any opportunities to your liking. The light at the end of the tunnel could quickly start to fade away, along with your excitement and enthusiasm for your job search.
If this is how you've been feeling lately while on your job search, it's time for a change. It's time to work with an employment agency—such an agency can help you achieve your employment goals. Here are just some of the reasons why you should look into working with one.
Help with the Legwork
Instead of spending every day of the work week looking for job opportunities online, why not let an employment agency do the researching and networking for you? You could have more spare time to pick up a hobby, take a course, attend seminars, or spend much needed time with your friends and family.
Your employment agency representatives will take over the legwork of your job search. They will find you great opportunities that match your qualifications. They'll talk to hiring managers and convince them that you're the right person for the job. They'll start the process of getting you an interview. You just have to sit back, relax, and wait for the phone call. The best part is they do it all free. You won't pay them a dime upfront and they won't take a cut of your pay cheque, either.
Access to Hidden Employment Opportunities
These agencies work with dozens of companies. Many organizations use them exclusively to find new employees. So you won't find any of their jobs advertised anywhere. There are tons of hidden job opportunities with great companies just waiting for you—if you work with an employment agency.
Your employment agency will not only have deep relationships with leading companies, but it will also have pulled to get you interviewed above others if you have what it takes. You'll have access to myriad hidden opportunities you didn't even know existed. It's time to stop applying to the mediocre job ads that you're not really interested in and start interviewing for the great positions offered through an agency.
An Employment Agency Wants You to Succeed
When you succeed, the agency succeeds – so its representatives will do their very best to ensure that you're matched with a company that you love, in a position that you will do well in. The happier and more successful you are in your placement, the happier the client will be with the agency that placed you there.
Your employment agency will ensure that you're well coached and trained for the job and know everything you need to know to feel comfortable on your first day. Its representatives will even check up on you periodically to see if everything is working out well. You'll be able to honestly provide your feedback, ask your questions, and have your concerns appeased—because your agency cares. You won't be thrown to the wolves, and you won't be placed in a bad position. They'll be by your side every step of the way.
Employment agencies aren't for everyone. But if you're not having luck on your job search, it might be wise to consider engaging the services of a staffing firm. There are many different types of agencies so you'll be sure to find one that works for you.