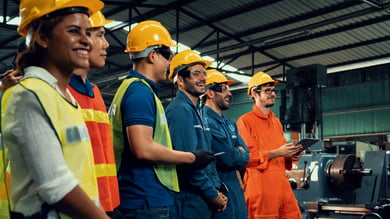 Are you looking for a job in Mitchell, Ontario? Liberty Staffing Services is hiring! We have lots of great General Labour jobs currently available.
Liberty Staffing Services is an award-winning independent staffing agency with multiple branch locations across Ontario. First established in 1999, we've been helping local job seekers find employment for 24 years! We have dedicated staff who live in the community, who take pride in finding employment for others, and who go above and beyond the simple 8am to 5pm for those who rely on us. We are a 100% Canadian company with strong ties throughout Southwestern Ontario.
Apply with us today! Here's more information about the General Labour jobs that we have available.
General Labour Jobs Available
Day Shift
Monday - Thursday 6AM - 4:30PM and Friday 6AM - 2:30PM
Overtime Available After 40 Hours
Paying $20.60/Hour
Why You Should Apply With Us
- We truly care about our employees.
- Walk-in interviews welcome!
- First Day E-Pay Program.
- Weekly pay (direct deposit every Friday).
- Unlimited $100 Referral Bonus Program.
Apply Today!
Ready to apply to this great job opportunity? Contact us today!
Call/text: 519-275-2742
Start our online application:
www.libertystaffing.ca/apply-online/
Visit:
190 Ontario Street
Stratford, Ontario
N5A 3H4