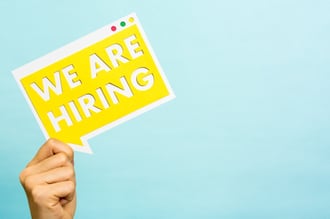 Liberty Staffing Services Inc. is a dynamic, rapidly-growing leader in the employment industry. With multiple locations throughout southwestern Ontario, Liberty Staffing Services provides temporary, temporary to permanent, and permanent staffing solutions to businesses within office, warehouse, and industrial sectors. Established in 1999, Liberty Staffing's growth and success has been attributed to the ability to bend and shift through any economic climate, while maintaining a high level of service to clients.
We are recruiting for Business Development/Sales Representatives at our Mississauga, Kitchener, and Waterloo branch locations. These employment opportunities are internal.
We are seeking individuals who have achieved success in the customer service industry, but are looking for a new career in a results-driven team environment. Ideal candidates will thrive based on a combination of their strong customer service experience coupled with our extensive Staffing Quality System (SQS) training program, which covers our best recommended practices.
Positions available:
1 Part-time Business Development Representative for Mississauga
1 Full-time Business Development Representative for Mississauga
1 Business Development/Sales Representative for Kitchener and Waterloo. This is a Full-time position in which the Business Development Representative will work out of both the Kitchener and Waterloo Liberty Staffing offices.
Responsibilities of Business Development/Sales Representatives:
Building relationships with new and existing client companies
Selling staffing solutions to local businesses
Completing site safety inspections
Submitting weekly progress reports
Following our proven results based training system (SQS)
What Liberty Staffing Services offers:
Lucrative base salary
Attractive commission plan
Car and cell phone allowances
Work hours:
Monday to Friday, 8:00am to 5:00pm
Required experience:
This is a great opportunity to make a change in your career. If interested in becoming a part of the Liberty Staffing Services team, please send your resume to recruiting@libertystaffing.ca.
Thank you to all who apply, however only selected candidates will be contacted for an interview. Liberty Staffing Services Inc. is an equal opportunity employer.