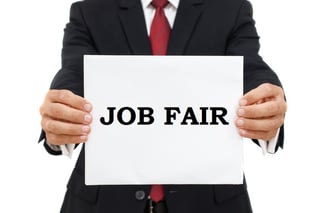 Are you looking for a job in Brampton or Mississauga Ontario? Liberty Staffing Services is an employment agency in Brampton and Mississauga. We are participating in the Hire Canada Job Fair and Training Expo. Join us on Wednesday June 15th, 2016 at Pearson Convention Centre in Brampton from 11am to 3pm.
We are recruiting for a variety of positions, including:
Machine Operators
Material Handlers
Order Pickers
RF Scanners
Loaders/Unloaders
Shippers/Receivers
Assemblers
Forklift Operators – Counterbalance, Reach, Order Picker
All shift times are available: day, afternoon, and midnight.
These positions have pay rates of $11.25 - $16.00 per hour.
All applicants are welcome to attend the job fair, including students looking for summer employment.
There will also be many other employers attending the job fair. So bring your resume, be ready to network, and have a great time. We hope to see you at the job fair!
Hire Canada Job Fair and Training Expo Information
Where:
Pearson Convention Centre
2638 Steeles Avenue East
Brampton ON, L6T 4L7
When:
Wednesday June 15th, 2016
11am – 3pm
This event is free for job seekers. Register for the event here.
Call Liberty Staffing's Brampton office at 905-799-8586 for more information.