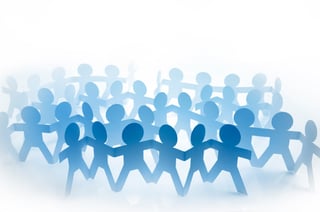 When you are looking for employment, it often comes down to who you know. Networking is all about developing contacts to further advance your career.
Networking can be difficult for those entering the workforce for the first time, or for those returning after a long period away. Liberty Staffing Services would like to provide you with some information on how to network in today's world.
Reach Out to Immediate Connections
You know more people than you think. Ask friends and family members if they know anyone who is hiring. It never hurts to ask. Chances are someone will have heard something, and this may pave the way to a new job opportunity. Try to have a business card or resume handy in case an opportunity comes up on the spot.
Attend a Job Fair
A great way to broaden your network connections, especially if you are new or returning to the job market scene, is to attend a job fair. Browse your local community newspaper, or search online for upcoming job fairs in your area. Make sure to bring your resume or a business card to the job fair. Introduce yourself and the type of work you are interested in at the various job fair booths. Hiring managers will often attend the fair on behalf of their company, so it's a good idea to dress to impress as well.
Use Social Media on a Professional Level
Today, networking manifests in many different forms. Not only can you network in person, or by phone or email, but you can also make professional connections through social media. Social media has become a great networking tool for professionals.
LinkedIn, in particular, is a great social media platform to use if you are looking to network with employers and working professionals. LinkedIn is a business-oriented social network. By creating a LinkedIn account, you will create a digital version of your resume which can be viewed by employers worldwide.
Social media is a great way to build your brand and market yourself. You will instantly increase your network connections by being active on social media on a professional level.
Register with an Employment Agency
Agencies have a multitude of network connections and access to hidden job markets. By registering with an employment agency, you will instantly increase your network connections. Employment agencies will work on your behalf to find you a suitable position, and they will connect you to employers who are looking to hire.
Register with Liberty Staffing Services today! We provide employment opportunities in office, warehouse, and industrial sectors. Liberty Staffing will broaden your network connections.