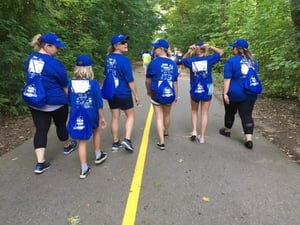 On Sunday September 22, 2019, members of Liberty Staffing's London, Ontario branch participated in Community Living London's Community in Motion: the Serious(ly) Fun Run!
Community Living London is London's largest and oldest non-profit organization. They are dedicated to supporting people with developmental disabilities to live fulfilled lives in collaboration with families and the community. Community Living London supports over 1,000 people with developmental disabilities every year.
At Liberty Staffing, we love giving back to the community, and contributing to great organizations like Community Living London.
Liberty Staffing Services is an independent staffing agency with 9 branch locations across Ontario. Our London branch first opened in 2001. We offer general labour, warehouse, and clerical work to job seekers, and provide flexible staffing solutions to businesses in the area.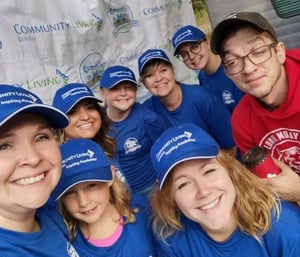 Funds Raised
Our London team participated and raised $315.11 for the Community in Motion event!
Great job to our team members who participated in this great event: Lisa, Ashley, Trish, and Stephanie.
Thank You
We asked for donations, and you delivered! A big thank you to our associates, clients, family and friends, and employees from our other branches who donated to our London team.
Thank you to Community Living London for hosting this great event. We had lots of fun!
If you're looking for work in the area, contact our London branch at (519) 453-9021. Liberty Staffing connects great people with great jobs!