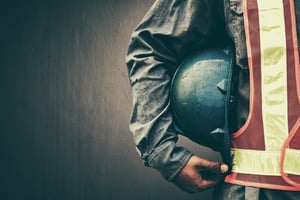 Sunday April 28, 2019 is National Day of Mourning. This day is recognized by Ontario, and 100 other countries worldwide. National Day of Mourning is dedicated to remembering, and honouring, workers who have been killed, injured, or suffered illness because of work related injuries. It is also a day to renew the commitment to improve health and safety in the workplace in order to prevent future tragedies.
At Liberty Staffing Services, we take health and safety very seriously. Employee safety is our number one priority. Before we partner with any company, we ensure that the facility and working area is safe and abides by Ontario Ministry of Labour laws. We continue to do site safety inspection checks as we staff workers to the company.
It is our responsibility, as well as the clients' and our employees' responsibility, to always follow health and safety regulations. Health and safety is everyone's responsibility.
Safe workplaces saves lives. Everyone has the right to return home from work unharmed. Employees have the right to refuse unsafe work.
Employers and workers can observe National Day of Mourning in many ways:
Wear black and yellow ribbons
Observe a moment of silence at 11 am in the workplace
Announce information about this day in a

meeting with your staff members, stressing the importance of health and safety in the workplace
If you are a client of Liberty Staffing, please do not hesitate to contact us if you have any questions regarding health and safety in the workplace. For more health and safety tips, visit the Ontario Ministry of Labour website.