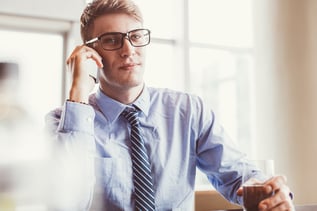 Are you looking for a great career in sales? Or perhaps you're searching for a management role. Liberty Staffing Services is currently recruiting a Sales Manager! This is a remote role, open to Ontario residents.
Liberty Staffing Services is an award-winning, independent staffing agency with multiple branch locations across Ontario. First established in 1999, we've been helping local job seekers find employment for 24 years! We have dedicated staff who live in the community, who take pride in finding employment for others, and who go above and beyond the simple 8am to 5pm for those who rely on us. We are a 100% Canadian company with strong ties throughout Southwestern Ontario.
Here's more information on the Remote Sales Manager job that we have available.
Job Details
Monday - Friday 9am - 5pm
Full Time
Permanent Position
$90,000 - $100,000/Year
Duties
- Develop and maintain relationships with clients.
- Outbound sales.
- Cold calling.
- Meeting monthly sales targets.
- Set targets to hit or exceed revenue forecasts.
- Identify knowledge gaps within the team and develop plans for filling them.
- Represent the company effectively with comprehensive knowledge of their offerings.
Requirements
- Must have 5 years of previous sales experience.
Why Should You Apply With Us?
- We truly care about our employees.
- Walk-in interviews welcome!
- First Day E-Pay Program.
- Weekly pay (direct deposit every Friday).
- Unlimited $100 Referral Bonus Program.
Apply With Us Today!
Ready to apply to this great job opportunity? Contact Jodie, our Office Recruitment Specialist in London, Ontario!
Call/text: 519-453-9021
Start our online application:
www.libertystaffing.ca/apply-online/
Email Jodie your resume at:
jodiev@libertystaffing.ca
Visit our office:
715 Wellington Road South, Unit C
London, Ontario
N6C 4R4