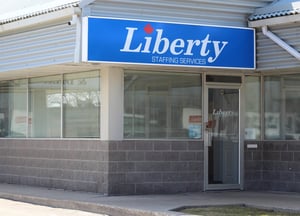 We asked for your votes in the Guelph Mercury Tribune Readers' Choice Awards, and you delivered! Liberty Staffing Services has been recently voted as the Best Employment Agency in the Guelph Mercury Tribune Readers' Choice Awards for 2020!
Thank you for voting for us!
About Liberty Staffing Services
Liberty Staffing Services is an independent staffing agency. We first opened in Guelph in 2001. For 19 years, we have proudly helped job seekers find meaningful employment, and have helped many businesses with their recruitment needs.
Whether you are a job seeker, or an employer looking to hire new workers, we take the time to get to know you and your needs to ensure we succeed in finding you your dream job, or your dream candidate. Our customer service is of the highest quality and is unmatched, with over 90 positive reviews currently on Google.
Liberty Staffing connects great people with great jobs!
Services That We Offer for Job Seekers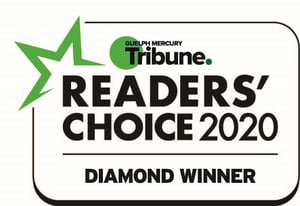 If you're looking for a job in Guelph or surrounding areas, apply with Liberty Staffing! We offer general labour, warehouse, and office jobs in temporary, temporary to permanent, or permanent opportunities.
There is no fee to apply with us (this is a common misconception about staffing agencies). Apply with us and we can make the job hunt easier.
Finding Great Quality Candidates
Need to find quality employees quickly, but just don't have the time or resources to do so? This is where Liberty Staffing Services comes in. We can take care of the recruitment process for you! You won't have to sift through hundreds of resumes, conduct interviews, or make hasty hiring mistakes. Partner with Liberty Staffing today to find quality candidates quickly.
Thank you again for voting Liberty Staffing Services the Best Employment Agency in Guelph! We appreciate your support. Contact us today if you're looking for a great job in the Guelph area, or if you're looking to hire staff.
214 Speedvale Ave. West, Unit 4
Guelph, ON N1H 1C4
(519) 823-9697