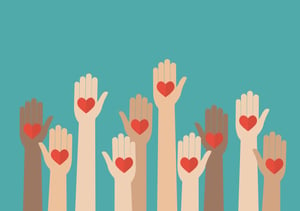 Liberty Staffing Services is an independent staffing agency with ten branch locations across Ontario. We help job seekers find employment, and provide flexible staffing solutions to surrounding businesses.
Helping others is important to us. We love when we're able to help someone find meaningful employment. And whenever we're able to lend a helping hand in our community, we happily do so.
This holiday season, Liberty Staffing's London, Ontario branch collected donations and non-perishable food items for Rotholme Women's and Family Shelter. We collected two big boxes full of food.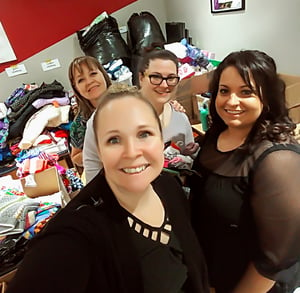 On Monday December 17, our London team also volunteered their time at Rotholme. Our team members (Bethany, Stephanie, Lisa, Trish, and Chrystyna) helped put together "Santa bags" full of essentials for the 27 families currently staying in the shelter. While we were there, we also helped organize donations.
Giving back to our community is important to us, especially during the holiday season. We would like to thank those who brought in donations to our office, and to Rotholme Women's and Family Shelter for having us.
If you are looking for work in the London area, we hope you will apply with us. Liberty Staffing Services takes the time to get to know you so that we can match you with your dream job. We offer general labour, warehouse, industrial, and office work in London and surrounding areas.
Liberty Staffing connects great people with great jobs! Contact us today to get started.