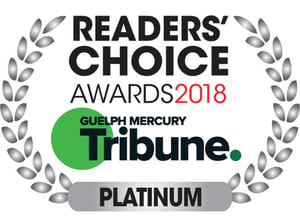 We asked for your votes in the Guelph Mercury Tribune Readers' Choice Awards, and you delivered! Liberty Staffing has been awarded platinum (second place) in the Readers' Choice Awards for 2018 in the Employment Agency category. Thank you for voting for us!
Liberty Staffing first opened in Guelph in 2001. We offer general labour, warehouse, industrial, and office work in temporary and permanent opportunities. Our goal is to find the perfect career opportunity for you.
Last year, Liberty Staffing Services placed platinum as well.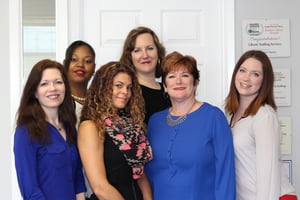 Congratulations to our team in Guelph (pictured left to right): Lorna (Regional Business Manager), Janielle (Client Care Specialist), Kristy (Client Care Specialist), Jennifer (Office Recruitment Specialist), Paula (Business Development Representative), and Ashley (Business Development Representative).
If you are looking for work in the Guelph area, we hope that you will apply with us. Come in for an interview, speak with one of our team members regarding what you're looking for, and we will do our best to find you the perfect position. Don't forget to bring in photo ID, proof of your SIN, and an updated resume (if possible).
Ready to apply? Come in and see us today!
We are located at:
214 Speedvale Avenue West, Unit 4
Guelph, ON
Call (519) 823-9697 if you have any questions.