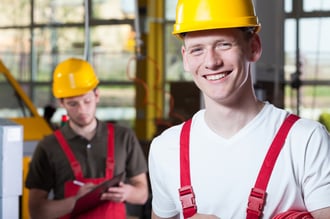 These days, it can be difficult to find employment. Full time opportunities are few and far in between. If you are currently unemployed and looking for a bit of extra cash, we suggest taking on a temp job. Liberty Staffing Services staffs office, warehouse, and industrial positions in temporary, temporary to permanent, and permanent opportunities. Working with us will make your job hunt a lot easier.
Here are seven reasons why you should take a temporary position.
1. It's a Foot in the Door
A temporary position will expand your opportunities and contacts. Even if the temp job is not in your desired field of work, there's always the possibility of moving up in the company and receiving a position which meets your "dream job" criteria.
2. Work Experience for Your Resume
Having large time gaps on your resume does not make a good impression on potential employers. By applying to temporary jobs with Liberty Staffing, you may fill these gaps with a variety of great work experiences.
3. Earn Some Extra Cash
When you are unemployed and struggling to meet financial deadlines, taking on a temporary job is a good idea. Temp positions will help you earn some extra cash. You even have the ability to continue to look for full time work while you are employed in a temporary position. Or, the temp job could turn into a permanent position.
4. Flexible Work Hours
We understand that you may not want to work all day, every day. When you register with Liberty Staffing, you have the ability to choose your work hours. Liberty Staffing Services has many different temporary job opportunities available with varying work hours. Liberty Staffing always asks applicants of their desired work hours when they first register with our agency.
5. A Temporary Job Could Become Permanent
A temporary job has the possibility of becoming permanent. As an assignment employee, all that you have to do is work hard, be on time, have a positive attitude, and behave professionally to increase your chances of being hired on permanently with a company.
Need more advice? Here are 10 Tips to Turn a Temp-to-Hire Job into a Permanent Position.
6. Gain New Skills
It never hurts to learn something new. Liberty Staffing has jobs in varying fields. By registering with us, you will be exposed to these different work fields and gain new skills. Having many skills looks great on a resume, and shows that you are multi-talented and competent in taking on different tasks.
7. Networking Opportunities
With attaining a temporary job, you have the ability to network and expand your contacts. Making connections with different people in the company can increase your chances of finding full time employment.
It's a tough market out there. Liberty Staffing Services asks that you consider temporary job opportunities. We have many temp job opportunities available. For more information, please contact one of our offices today.