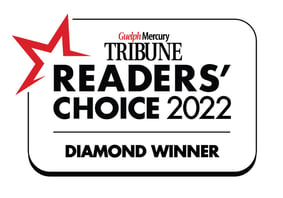 We asked for your support in the Guelph Mercury Tribune Readers' Choice Awards for 2022, and you delivered! Liberty Staffing Services has won Best Employment Agency in Guelph, Ontario. Thanks for voting for us!
Liberty Staffing Services is an independent staffing agency with multiple branch locations across Ontario. First established in 1999, Liberty Staffing has been connecting great people with great jobs for over 20 years!
Here's some more information about our Guelph office.
Looking for Work in Guelph or Surrounding Areas?
Are you looking for a great job in Guelph or surrounding areas? Liberty Staffing is hiring! We offer general labour, warehouse, industrial, factory, and office jobs in temporary, temporary to permanent, and permanent opportunities.
Our recruiters have years of experience. We take the time to get to know you, and your ideal job requirements, to ensure we find the right job for you.
Check out our current available jobs here.
First Day E-Pay Program
Did you know that we offer a First Day E-Pay Program? Liberty Staffing normally pays weekly, but we know that getting money in advance after your first day can help with bills/expenses. Instead of waiting a week for your pay, we'll pay you right after your first day of work!
If you apply with us today, or have recently registered with us in the past couple of months, and you start working with us, you're eligible for our First Day E-Pay Program.
Apply With Us Today!
Start our online application, then contact our Guelph office to schedule a phone or in-person interview.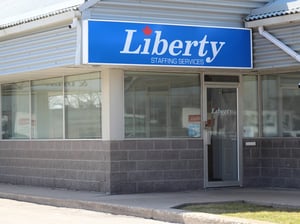 Call/text:
519-823-9697
Visit:
214 Speedvale Ave. West, Unit 4
Guelph, Ontario N1H 1C4