 Are you looking for work in Arthur, Ontario, or surrounding areas? Liberty Staffing Services has a branch location in Arthur. We first opened in Arthur in 2002 (previously known as S.O.S. Staffing Solutions).
Liberty Staffing Services is an independent staffing agency with multiple branch locations across Ontario. We help job seekers find work, and help businesses fill their open positions with qualified candidates.
Whether you are looking for a general labour, warehouse, or office role in a temporary, temporary to permanent, or permanent opportunity, Liberty Staffing can help. We make the job hunt painless. We will try our best to match you with a suitable position.
All that you have to do is come into our office for an interview! Feel free to check out our available jobs in Arthur and surrounding areas on our job board.
Our New Office Hours
Please be advised that Liberty Staffing's Arthur office hours are changing starting next week, until further notice. Our Arthur branch is normally open Monday to Friday between 8am to 4pm. However, beginning on Monday June 3, 2019, our Arthur office will be open on Wednesdays by appointment only. We will be closed on Monday, Tuesday, Thursday, and Friday.
If you are looking to come in for an interview, please call our office ahead of time to schedule an appointment on Wednesday.
These office hours are only applicable to Liberty Staffing's Arthur branch.
Contact Information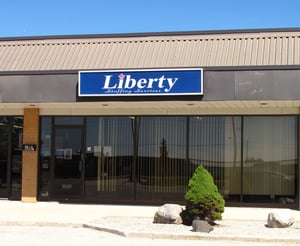 480 Smith Street, Unit 3
Arthur, Ontario
N0G 1A0
Phone: (519) 848-2736
What You'll Need to Bring
When you come in to meet with us on a Wednesday, please bring in photo identification, proof of your S.I.N., and an updated resume (if possible).
Ready to apply with us? Contact us to make an appointment with our Arthur branch! We would be happy to help you.
Liberty Staffing Services connects great people with great jobs!